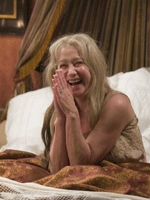 This year's Best Actress race is easily the most debated of the major categories. Though one can't help but wonder why that is, as the writing has seemingly been on the wall for a number of weeks now, stretching back to before the nominations were announced.
It was also one of the easiest fields to call, pre-nominations, as both lead acting categories had actually coagulated somewhat. The SAG slate was mirrored by the acting branch of the Academy, offering a nice mixture of young starlets and veteran standbys. The winner in the field, however, might be somewhere in the middle of that cross-section.
The nominees are:
Sandra Bullock, "The Blind Side"
Helen Mirren, "The Last Station"
Carey Mulligan, "An Education"
Gabourey Sidibe, "Precious"
Meryl Streep, "Julie & Julia"
Campaign-wise, it seems most have let off the throttle and allowed this race to take shape in recent weeks. Only one of the contenders has hit the media spotlight as of late, and it will certainly be too little too late for an actress who once seemed primed to steal the prize.
But it really does feel like Sandra Bullock's year no matter what the competition does. It started to permeate the air some time around the Critics' Choice Movie Awards, which did little to settle matters with a tie featuring Bullock and Meryl Streep. Then Bullock won the drama award at the Golden Globes, which most thought she would take anyway (given the HFPA's penchant for admiring stars). Meryl won an award that night too, though, for comedy. Then came the SAG awards, which went Bullock's way a year after Streep won for "Doubt." Then Bullock really hit her stride as "The Blind Side" landed a Best Picture nomination, which sealed the deal before the momentum picked up further (which it did). Now as everyone tries to call this an actual horse race, I can't help but chuckle.
The only contender who seems to have no play on the race is Helen Mirren, a worthy nominee for a scenery-chewing performance opposite Christopher Plummer in "The Last Station." I was at the film's US bow in Telluride way back in September and it was an audience favorite out of the gate. Mirren is textbook in the film, gracefully harboring an inner storm of love, passion, jealousy, anger and paranoia. She works so splendidly off of co-star Plummer in scenes meant to depict a complex relationship (to say the least), but nevertheless, it's still a slight surprise the film got the traction it did. The release came and went and there wasn't much media interest that I can recall. But Sony Classics runs a streamlined ship and did right by the film, landing exactly the notices it set out to get.
There was a time when Carey Mulligan seemed like Meryl Streep's true competition for her accomplished performance in "An Education." She seemed like just the sort of young ingenue that gets Academy recognition. But even though the film managed nominations in two other categories, including Best Picture, it is difficult for any effort to survive a haul this long (it premiered at Sundance over a year ago). That early buzz seemed to dwindle throughout the fall awards season as Streep raked in the lion's share of critics' awards and Sandra Bullock came on strong at the end, leaving many wondering, "What happened?" An expected BAFTA win likely didn't move the needle any more than Mulligan's last minute media surge, but one thing we all know: this won't be her last trip around the circuit.
In the humble opinion of this movie-goer, the deserving nominee in the category, regardless of the stir created by a perceived top three, is Gabourey Sidibe. In "Precious," the first-time actress not only held her own opposite Best Supporting Actress steamroller Mo'Nique, but actually gave the more compelling, fully realized performance of the two. And while Sidibe's physical appearance may have been an asset for the specificity of the role, it wasn't even half the equation needed to develop a character that would resonate. There remains an outside possibility of Sidibe being an upset in the category. She has plenty of support and, to say the least, her personality has gone a long way toward endearment this season. But the safe money still remains on the two American stars and the British block spoiler.
Which brings us to 16-time nominee (breaking her own record this year) Meryl Streep, who delivered a powerhouse star turn in "Julie & Julia" that never dips too far into impersonation and brought out the best the actress has to offer. She gave a popular icon a personality beyond the outward gestures and passion we've come to know on television screens and fleshed out a loving, determined woman of purpose. But with two Oscars under her belt, a sense of immediacy has eluded voters for the largest part of Streep's career. Is that enough to compel the Academy at large to spring for her third honor this season, or is that logic faulty at best? There isn't a lot of studio movement, and I wonder how many people look at a ballot and think, "Meryl Streep doesn't get enough attention."
Will win: Sandra Bullock, "The Blind Side"
Could win: Meryl Streep, "Julie & Julia"
Should win: Gabourey Sidibe, "Precious"
Should have been here: Charlotte Gainsbourg, "Antichrist"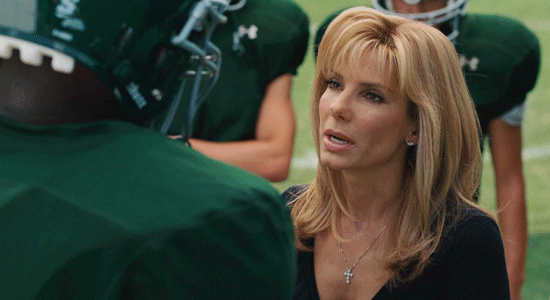 Who do you think deserves to win this year's Oscar for Best Actress? Have your say in the sidebar poll!