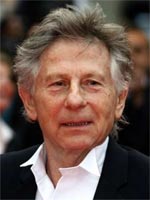 Well, I warned you I wasn't keeping up with the Competition films at Berlin. I'd love to give you some first-hand perspective on the winners that have just been named by Werner Herzog and his jury, but the truth is, I haven't seen a number of them.
That includes the top prizewinner, Semih Kaplanogu's "Honey," a Turkish tale of a six year-old boy who falls into muteness following the disappearance of his beekeeper father. It was kindly regarded at the festival, though I didn't encounter any critics insisting it was a must-see, either. (I heard more critical buzz around two runner-up winners, Romania's "If I Want to Whistle, I Whistle" and Russia's "How I Ended This Summer.")
The jury's one concession to the mainstream was a Best Director award for Roman Polanski, whose thriller "The Ghost Writer" opened in the U.S. yesterday to warm reviews. I suppose some might view this as controversy-mongering — and they'd probably be right — but Polanski's film was one of the few in Competition that genuinely exceeded expectations.
Meanwhile, I was punished for walking out of Koji Wakamatsu's "Caterpillar," as the film's star Shinobu Terajima took Best Actress honors for stoically enduring some of the most lethargic sex scenes ever put to film. But hey, maybe she rallied in the last 40 minutes. I couldn't tell you.
Among the independently juried awards, Lisa Cholodenko's wonderful out-of-competition entry "The Kids Are All Right" took the Teddy Award for queer cinema. (A loose definition of "queer," but there you go.) I suspect it won't be the film's last awards mention of the year. Other winners include three films I've enthused about before ("Winter's Bone," "Kawasaki's Rose" and "Au Revoir, Taipei") as well as one I definitely haven't ("Shahada").
As for "Honey," it's anyone's guess where today's big win will take it — Berlinale champs have enjoyed wildly mixed fortunes over the years. For every "The Milk of Sorrow" that goes on to arthouse prominence and even an Oscar nomination, there's an "Elite Squad" or "uCarmen eKhayelitsha" that never really catches on. (Undeservedly, in the latter case.)  Full list of winners below.
Golden Bear: "Honey"
Grand Prix: "If I Want to Whistle, I Whistle"
Best Director: Roman Polanski, "The Ghost Writer"
Best Actor: Grigory Dobrygin and Sergei Puskepalis, "How I Ended This Summer"
Best Actress: Shinobu Terajima, "Caterpillar"
Outstanding Artistic Achievement: "How I Ended This Summer"
Best Screenplay: Wang Quanan, "Apart Together"
Alfred Bauer Prize: "If I Want to Whistle, I Whistle"
Best First Feature: "Sebbe"
INDEPENDENT JURIES
Ecumenical Jury Prize (Competition): "Honey"
Ecumenical Jury Prize (Panorama): "Kawasaki's Rose"
Ecumenical Jury Prize (Forum): "Aisheen (Still Alive in Gaza"
FIPRESCI Prize (Competition): "A Family"
FIPRESCI Prize (Panorama): "Parade"
FIPRESCI Prize (Forum): "Crab Trap"
Teddy Prize (Features): "The Kids Are All Right"
Teddy Prize (Documentary): "The Mouth of the Wolf"
Teddy Jury Award: "Open"
Prize of the Guild of German Art Cinemas: "Shahada"
CICAE Award (Panorama): "Kawasaki's Rose"
CICAE Award (Forum): "Winter's Bone"
NETPAC Prize: "Au Revoir, Taipei"
Label Europa Cinemas Award: "When We Leave"
Caligari Prize: "The Mouth of the Wolf"
Peace Film Award: "Son of Babylon"
Amnesty International Prize: "Son of Babylon" and "Waste Land"
Femina Film Prize: Reinhild Blaschke (production designer), "In the Shadows"
Audience Award: "Waste Land"