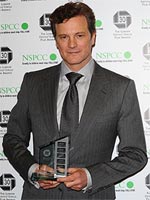 The BAFTA Awards take place on Sunday, but last night the UK's premier critics' body had their say at the London Film Critics' Circle Awards. And what we learned is what the London Film Festival, Sight & Sound and even the BAFTA longlists already taught us: the Brits really, really like "A Prophet."
Busting out of the foreign-language ghetto, Jacques Audiard's Oscar-nominated prison gang saga took the night's top award, Film of the Year. That was its lone award of the night, however — Kathryn Bigelow continued her steamroll through every directing honor in sight, while they democratically handed what would have been a rather superfluous foreign-language prize to "Let the Right One In."
The night's biggest winner, meanwhile, was another of my pet films: "Fish Tank" took four awards in the British categories, including Best British Film and acting honors for Katie Jarvis and Michael Fassbender. Following Bigelow, Andrea Arnold made it an all-female affair in the directing categories.
Colin Firth and Carey Mulligan inevitably took Best British Actor and Actress, while the corresponding international awards went to this year's pair of supporting juggernauts, Christoph Waltz and Mo'Nique. I'm betting we'll hear all these names again on BAFTA night, with "A Prophet" easily the favorite to take the foreign film award. (Look out for more detailed BAFTA predictions tomorrow.)
Full list of winners below. Incidentally, I hear word that the current, rather messy LFCC system of separate voting in international, British and foreign-language races will be streamlined next year.  For example, critics will only vote for Film of the Year, with the highest British or foreign-language vote-getter getting a separate award. (Unless, of course, they win the category altogether.) Ditto the acting and directing categories.
Film of the Year: "A Prophet"
British Film of the Year: "Fish Tank"
Foreign Language Film of the Year: "Let the Right One In"
Director of the Year: Kathryn Bigelow, "The Hurt Locker"
British Director of the Year: Andrea Arnold, "Fish Tank"
Actor of the Year: Christoph Waltz, "Inglourious Basterds"
Actress of the Year: Mo'Nique, "Precious"
British Actor of the Year: Colin Firth, "A Single Man"
British Actress of the Year: Carey Mulligan, "An Education"
British Supporting Actor: Michael Fassbender, "Fish Tank"
British Supporting Actress: Anne-Marie Duff, "Nowhere Boy"
Screenwriter of the Year: Jesse Armstrong, Simon Blackwell, Armando Iannucci and Tony Roche, "In the Loop"
Young British Performer of the Year: Katie Jarvis, "Fish Tank"
Breakthrough British Filmmaker: Duncan Jones, "Moon"
Dilys Powell Award: Quentin Tarantino
40th Anniversary Award: "Apocalypse Now"