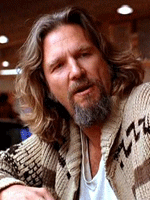 • This week's installments of the Oscar Guide covered the animated feature, sound mixing, lead actor, live action short and film editing categories.
• Kris toasted the career of Jeff bridges with his list of the actor's top 10 performances (off-site).
• We caught up with "Red Riding: 1974" director Julian Jarrold as well as "A Prophet" helmer Jacques Audiard.
• Elsewhere, we spotlighted the crafts of "Bright Star" in our weekly Tech Support Interview series.
• "The Cove" secured distribution in Japan while just a few days later, Louie Psihoyos and Ric O'Barry were honored in Santa Barbara.  Coverage of the fest, meanwhile, continued in earnest.
• Speaking of pick-ups, Oscilloscope nabbed the Maurice Sendak short documentary "Tell Them Anything You Want."
• The preferential balloting system reared its head in the day-to-day awards discussions once again.
• Kris and Anne debated the week's Oscar Talk offerings.
• Finally we launched coverage of the 6oth annual Berlin International Film Festival, where Guy was a bit unmoved by Martin Scorsese's "Shutter Island."