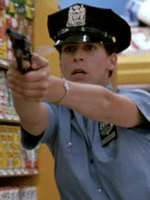 The fest feels incredibly easy-going this year.  More than last.  Maybe that's because there aren't as many films I'm interested in seeing.  After "The Secret of Kells" last week and Atom Egoyan's "Chloe" later this week, nothing really strikes my fancy.
Yesterday before darting back down the 101 for a Super Bowl party in LA, I caught about an hour or so of the directors panel, "Directors on Directing."  It was an engaging discussion between Kathryn Bigelow, James Cameron, Lee Daniels, Pete Docter, Todd Phillips and Quentin Tarantino, and absolutely packed house.  Jason Reitman couldn't make it.
The most interesting bit that I saw was Tarantino discussing the immersive experience of "Avatar," how when filming "Kill Bill," he was very interested in the experience of a movie and making the audience feel participatory in some way.  He said he thinks he failed to do that, though some sequences, namely the House of Blue Leaves sequence, were close, but when he saw "Avatar," he said, "That's it.  That's the ride I was thinking about."
I got back in town just in time for the Virtuosos after party at The Canary Hotel with honorees Michael Stuhlbarg, Saoirse Ronan, Carey Mulligan and Emily Blunt in attendance.  Shockingly I have not crossed paths with Mulligan all year long and it was nice to exchange some pleasantries.
She seemed most pleased to be in the company of the category, noting Meryl Streep and her self-effacing sense of humor as a particular high mark for the season.  One must keep in mind that "An Education," much like "Precious," has had a very long year and managed to keep enough fuel in the tank to push it across the finish line.  Mulligan is definitely enjoying the film's ride but she's ready to get back to work, she says.  She's finishing up some looping on Oliver Stone's "Wall Street: Money Never Sleeps" this week.
This morning I saw Shane Dax Taylor's "Provinces of Night" earlier this morning.  Well, I was at the Metro to see Kathryn Bigelow's "Near Dark," actually, part of a retrospective on her work today, but it had apparently been moved to the Lobero and I was running late.  I knew T Bone Burnett had worked on "Provinces" and knowing absolutely nothing of the narrative, I figured I'd give it a go.
The film features a bizarre mish-mash of talent.  There's Val Kilmer, pot-bellied, stalking the frame with his hilarious Nashville get-up and constant buzz-verging-on-binge.  Then there's Dwight Yokam, who shows up for a scene of trademark tension before disappearing from the plot for convenience's sake.
Great character actor W. Earl Brown (who also wrote the film) offers an over-the-top but nevertheless intriguing performance as a, well, lunatic, while Kris Kristofferson lurks here and there with an easy chair turn as a returning patriarch in rural Tennessee.
Oh, and Barry Corbin (the "can't stop what's coming" gent from "No Country for Old Men," for those who can't remember "WarGames" or "Northern Exposure") has a brief cameo that's positively hilarious.  And Hilary Duff is front and center, too.
What can I say?  It's an overreaching story of a family ruined by the events of a mysterious past and the one young man (Reece Thompson) who might make something of himself.  The plot flies headlong off the rails after struggling to keep the ship righted throughout, but it also creates a definite sense of place and character that reminded me of the more accomplished "That Evening Sun" in some ways.  I was invested in the story, however elementary it felt at times.
See it for Val Kilmer if nothing else.  The guy will do just about anything these days, it seems.
Next I finally got around to some Bigelow action (there will be a celebration of her work later this evening), and it was the deplorable "Blue Steel," rather than "Strange Days," as the festival couldn't get a print of the latter.  Man, I forgot just how BAD the Jamie Lee Curtis film is.  It definitely showed some early visual storytelling chops for Bigelow, but that script — ouch.  I guess every amazing filmmaker has some skeletons in the closet.
More as it happens.