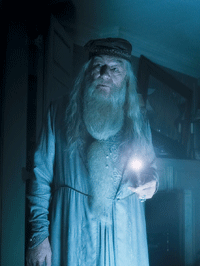 So here we are. For the most part, the crafts category nominations weren't surprising, and there is not a single film that fared drastically better – or worse – than I expected.
As for comments on individual categories? In Best Cinematography, Bruno Delbonnel's nomination for "Harry Potter and the Half-Blood Prince" has got to be one of the biggest surprises of the year. The other nominees were completely expected. Dion Beebe apparently couldn't overcome "Nine"'s collapse.
On the other hand, John Myrhe managed to make it in for Rob Marshall's musical in Best Art Direction after missing with both BAFTA and the guild. Nominations for "Avatar" and, in my opinion, "Sherlock Holmes" were to be expected. But the other nominees were slightly surprising.
"The Imaginarium of Doctor Parnassus" was richly deserving but still surprising. And "The Young Victoria" evidently had more support than I first thought. The real snub here, however, is David Wasco. If he can't get in for "Inglourious Basterds," I'm not sure what it'll take.
Meanwhile, in Best Costume Design, nominations for "The Young Victoria," "Nine," "Coco Before Chanel" and, to a lesser extent, "Bright Star" were to be expected. Anna B. Sheppard was a surprising snub for "Inglourious Basterds." Rather, Monique Prudhomme received her first nomination, a tribute to the visually imaginative film.
While snubs for art direction and costume design were disappointing for Tarantino's latest, it received somewhat surprising success in the sound categories at the expense of "District 9." I did correctly guess seven of the other 10 nominees, however. I correctly predicted that "Up" would be cited for sound editing and not sound mixing. I missed "The Hurt Locker" in sound editing but that is hardly shocking. Everything else was precisely what I expected.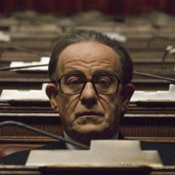 In the film editing category, we had a fair bit of predictability. "The Hurt Locker," "Avatar" and "District 9," each of them guild nominees, were highly likely.  But Sally Menke returned to the race for "Inglourious Basterds," despite a guild snub.  I was, however, surprised, if not shocked, to see Joel Klotz sneak in for "Precious" over "Up in the Air" and "Star Trek."
Meanwhile, the makeup field has proven itself for the umpteenth year in a row to be a completely unpredictable category. I really thought this was the one category "District 9" was guaranteed of winning. Instead, it is snubbed for "The Young Victoria" (whose nomination I do respect, if only for the fact that it acknowledges hairstyling's role in this analysis) and "Il Divo" (which I should have figured out as soon as it was shortlisted). Alas, I'd venture to say "Star Trek" is virtually assured of winning this category.
As for the other category with three nominees – Best Visual Effects – nominations for "Avatar," "District 9" and "Star Trek" were to be expected.
And then there is the crazy music branch. In Best Original Score, things were predictably unpredictable beyond the inevitable Horner and Giacchino nominations. Marvin Hamlisch's dry spell continues, while I found the absence of "A Single Man" to be appalling. Instead, we saw Hans Zimmer finally return to the race for "Sherlock Holmes" and Alexandre Desplat perhaps cementing himself as a deserved regular nominee. Marco Beltrami and Buck Sanders's nomination for "The Hurt Locker" was VERY surprising, but the more I think about this, the more I realize what a creative job they did.
And then we arrive at Best Original Song. James Horner's atrocious piece from "Avatar" managed to be slighted. I'm really happy. Apart from that, we have our likely winner, in "Crazy Heart"'s "The Weary Kind," two Randy Newman nominations for "The Princess and the Frog," a nomination for the better "Nine" song ("Take It All"), and the semi-annual foreign tune.
So there are the tech category nominees for the 82nd Annual Academy Awards. See you in a few weeks for a final analysis.
What are you predicting to win throughout the crafts fields?  Cut loose with your thoughts in the comments section below!