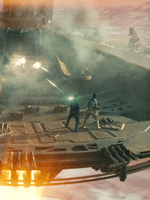 The field of visual effects contenders didn't seem to need the annual bake-off reduction to know which way the wind was blowing this year.  Three films seemed to be headed for recognition from the outset, and on nomination morning, the category made for one of the least surprising collectives of the day.
Furthermore, it has also become something of a foregone conclusion which film will ultimately take the win, and that hasn't changed for months on end.  At the end of the day, I think few will argue with the fact that this will be the least compelling "race" of the night.  But each nominee is incredibly deserving of their invitation to the big dance and we are happy to spotlight them here.
The nominees are:
"Avatar" (Joe Letteri, Stephen Rosenbaum, Richard Baneham and Andrew R. Jones)
"District 9" (Dan Kaufman, Peter Muyzers, Robret Habros and Matt Aitken)
"Star Trek" (Roger Guyett, Russell Earl, Paul Kavanagh and Burt Dalton)
Most interesting to note of this year's nominees is that the work serves drastically different functions under the same "blockbuster" umbrella.  Character, spectacle and the immersive cinematic experience are all well-represented.  I might be inclined to call this the most handsome field of contenders in the category since 2003, maybe even since 1994.
In "Avatar," Joe Letteri and his Weta crew managed so many things that the breathless accolades in this arena never seem to feel over-served or tired.  There was, first and foremost, the creation of an entirely new world, Pandora.  But it wasn't just creativity and manifestation that made this land sing, it was the attention to detail and realism, everything from gargantuan strip mining machines to floating mountains appearing just as we might imagine it would in reality.  Then there was the performance-capture technology, a field dominated by Weta that took a quantum leap forward here.  Photo-realism was the goal and most would agree it was a goal reached.  I imagine few would argue that the forthcoming Oscar is well-deserved, but it's certainly not worth anticipating an upset, regardless.
Weta was so busy working on the steadily inflating workload 0f James Cameron's film that the New Zealand-based effects house didn't have as much time to work on the Peter Jackson-produced "District 9" as the genre filmmaker would have liked.  But the work still stands as exemplary and an intriguing foil for "Avatar" in the field.  While Cameron and Fox were printing money to push the limits of the medium, Neill Blomkamp and his effects squad, led by Image Engine's Dan Kaufman, were doing quite a lot with much, much, MUCH less.  When a modest $30 million budget yields creativity such as this, it demands recognition and reward.  From an ominous (and eerily realistic) floating alien vessel to the intricacies of a slum community of alien "Prawn" beings, the film ran the gamut of possibilities.
One of the summer's biggest critical and commercial hits was J.J. Abrams' "Star Trek," which sprang from a time-bending screenplay that allowed for some creative and awe-inspiring CG visuals.  The effects team, largely ILM with some Digital Domain thrown in here and there, was headed up by former nominee Roger Guyett and managed to represent space on the screen in a way I don't think we've really seen before.  It wasn't a vibrantly creative new vision but one that nevertheless blended authenticity with spectacle for entertainment value, and that's before we even get into the CG additives on a number of characters and creatures throughout the narrative.  Since the work doesn't stick out as particularly revolutionary, it will likely be bringing up the rear on Oscar night, but it deserved the consideration.
Will win: "Avatar"
Could win: "District 9"
Should Win: "Avatar"
Should have been here: "The Lovely Bones"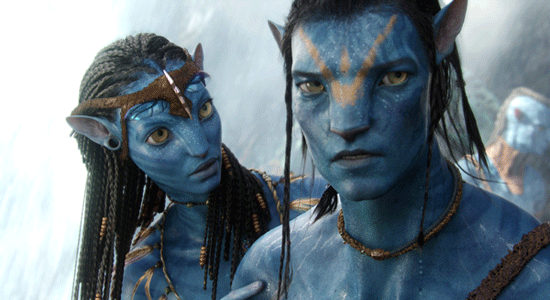 What do you think deserves to win this year's Oscar for Best Visual Effects?  Have your say in the sidebar poll!