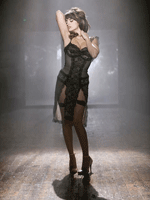 This year's Best Supporting Actress race made for, in many ways, one of the most wide open categories of the major nominees. While three of the contenders seemed fairly locked in place, the other two slots appeared up for grabs, and there was no shortage of deserving contenders waiting to fill out the field.
Contenders such as Samantha Morton and Julianne Moore ultimately missed despite precursor attention, paving the way for last year's winner in the category (a SAG nominee in a film that found itself floundering by year's end) and a young actress who found herself opposite the year's likely lead actor Oscar winner (and landing her first Oscar nomination in the process).
The nominees are:
Penélope Cruz, "Nine"
Vera Farmiga, "Up in the Air"
Maggie Gyllenhaal, "Crazy Heart"
Anna Kendrick, "Up in the Air"
Mo'Nique, "Precious"
It has become rather obvious throughout the season that the writing has been on the wall in this category. But while this might be one of the least interesting races from a competition standpoint, it is nevertheless worth pointing out that there is some fine work here.
Penélope Cruz, however, doesn't necessarily reflect that, in my opinion. Last season she was a dominating force on the circuit for her sparkplug performance in Woody Allen's "Vicky Cristina Barcelona," but in Rob Marshall's critically dismissed musical "Nine," she lacked the virtuosity she displayed a year ago. While her character has plenty of humorous moments to chew on and, indeed, exudes a sexiness that can be difficult for the male-dominated Academy to resist in this category, the actress nevertheless feels like filler this year. She got in over a couple of more deserving co-stars, one with a misguided campaign, the other a seasoned vet who never made much of a mark on the season, but I think it's safe to say Cruz won't be getting out of her seat on Oscar night.
Managing two acting nominations in the same category for a film like "Up in the Air" is, in my opinion, quite the accomplishment. It isn't unheard of for that to happen in this field, of course, but generally it seems much more comedic fare tends to yield that result. Nevertheless, Vera Farmiga deserves the accolades she received this year for her work in Jason Reitman's film. Embodying one of two intriguing paths the film's main character is faced with on his journey of maturity, Farmiga reminded us that she has more in one package than most American actresses working today. She hints at deep waters and complex emotions throughout that live in her subtle expressions and steady gaze. This is her first trip to the dance, and some might say it's a bit overdue despite her relatively short career in features.
Perhaps the biggest surprise of the nominations announcement (for some, anyway — ha) was Maggie Gyllenhaal sliding into the running with nary a precursor mention in sight. Fox Searchlight wisely shifted her campaign from lead to supporting back in December and it payed off, as the "Crazy Heart" star now finds herself nominated for the first time opposite the year's likely Best Actor winner, Jeff Bridges (which can't hurt). Dare I say that if anyone poses a threat to this category's dominant frontrunner, it might be Gyllenhaal, who fully fleshed out what could easily have been a less complex role. She brought a certain Southern authenticity to the part and went toe-to-toe with Bridges as a single mother falling for the wrong kind of man, carefully balancing love with responsibility.
While the precursor circuit was largely manhandled by the last contender on our list, it was Anna Kendrick and her work in "Up in the Air" that seemed to be right there every step of the way. As a naive firecracker vulnerable to the typical stings of youth — love lost, ambitious dreams, professional inexperience — Kendrick made for equal parts comic relief and forced introspection for the film's main character. The only thing that makes me hesitate in calling her an outside threat to win the Oscar, however, is the in-film competition she faces with co-star and co-nominee Vera Farmiga. Both have managed to find a place for themselves throughout the season, and yes, Kendrick proved to be the most lauded throughout, but one can never underestimate potential vote-splitting.
Rounding out the category is the contender largely perceived as the odds-on favorite to win: Mo'Nique in Lee Daniels's artfully rendered "Precious." The actress's work in the film is instantly iconic and, without a doubt, one of the most amazing performances of this or any year. She has steamrolled the competition from the starting gun and has shown no signs of slowing down, despite the efforts of miffed journalists and opportunistic competitors who have attempted to seize on her non-campaign campaign as a downfall. At the end of the day, that Mo'Nique was able to get to this point without an overabundance of exposure and self-promotion is a testament to the fact that, if you really and truly have the goods, the work ought to speak for itself. And so it has, all season long.
Will win: Mo'Nique, "Precious"
Could win: Maggie Gyllenhaal, "Crazy Heart"
Should win: Mo'Nique, "Precious"
Should have been here: Marion Cotillard, "Public Enemies"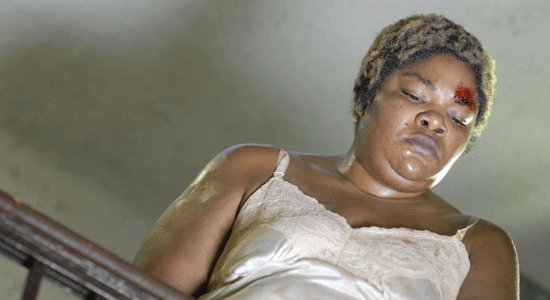 Who do you think deserves to win the award for Best Supporting Actress? Have your say in today's sidebar poll!