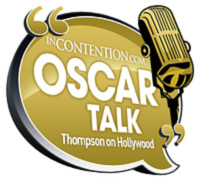 Welcome to Oscar Talk, a weekly kudocast between yours truly and Anne Thompson of Thompson on Hollywood.
Today there was a bit of news in the Oscar world, in case you were under a rock or buried in an underground chamber with Stanley Tucci or something. Anne and I address the announcement from all angles in this special Tuesday edition of the podcast.
Have a listen below, and as always, you can subscribe to Oscar Talk via iTunes here.
(Please note: We will not be running a podcast Friday, February 5, so this will serve as this week's assessment of the race. Tune back in next week as Anne and I come back to the table from the Santa Barbara Film Festival.)
[display_podcast]