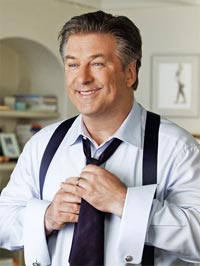 This, ladies and gentlemen, will be the last Long Shot column I write before the 2009 Academy Award nominations are announced, and it's not just because it's the column's 17th week that the well of subject matter is looking rather dry.
I have followed longer awards seasons than this one (the awards used to take place in late March, after all), but none have felt longer – thanks to this year's eccentric, unprecedented scheduling that has most of the most significant precursor awards done and dusted before the Oscar nominations are even out.
The six weeks between nomination morning and awards night were once chockfull of awards ceremonies that could move the needle this way or that. We now have only the BAFTAs and some guild announcements to break up the more stealthy campaigning that could yet affect the race.
The result, then, is that Tuesday's nominations seem like more of a formality than usual. By the end of the weekend, the Globes, the BFCA and the three most influential guilds will all have had their say, meaning almost every major race can be boiled down to a maximum of two contenders … before we even receive official confirmation that they're in the race at all. If that's the case, Lord only knows what we'll find to talk about until March 7.
Perhaps I'm jumping the gun. Perhaps in 40 days' time, we'll be marveling over Vera Farmiga's remarkable upturn in momentum that enabled her to topple Mo'Nique, while poring over the math of the preferential voting that led to a Best Picture win for "Invictus" … but I think we all know the race only allows so much room for maneuver.
But the inevitability of certain frontrunners only heightens the intrigue over which names and titles will occupy the lower rungs on the nomination ladder. When all eyes are on just one or two contenders, the Academy can sometimes get playful with the predetermined also-rans – and as I compiled my penultimate set of nomination predictions, I spotted a number of categories that still offer substantial wiggle room.
Chief among these is Best Supporting Actor, so overshadowed by the seemingly indomitable Christoph Waltz that no one is paying much mind to the four remaining nominee slots. And once you get past the fairly safe bet of a nomination for Woody Harrelson – the one actor to wrestle a notable precursor award from Waltz all season – it's hard to find anyone who looks like a sure thing.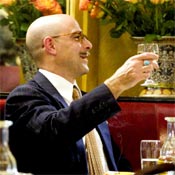 Yes, Christopher Plummer is scandalously overdue. But how many people have seen "The Last Station," and how many among them were particularly wowed by his doddery performance in it? The Academy denied him 10 years ago for infinitely better work in an infinitely better film – it could easily happen again.
Yes, a nomination for the beloved Stanley Tucci made sense all season. But "The Lovely Bones" capsized and his performance underwhelmed, with many preferring his more low-key work in "Julie & Julia." Could the latter performance steal enough votes to scupper his chances of a nod altogether, or could it even overtake his fussy turn in the less-liked film?
The potential spoilers are many. Alfred Molina's chances depend on how much voters liked "An Education," Matt Damon's on how duped they were by the self-stated 'importance' of "Invictus." Hardly anyone has seen Christian McKay's film, but those that have were largely sold on his impressive party-trick of a performance. Meanwhile, Alec Baldwin's surprise BAFTA nod for "It's Complicated," his first mention of the season, has me wondering if he could replicate the 2004 awards trajectory of Alan Alda.
And with so many low-wattage films jostling for a place in this category, the heat of "The Hurt Locker" could well push Anthony Mackie into the final five, despite a disappointing season so far. Every year needs a Michael Shannon or Robert Forster to defy precursor wisdom.
Other categories feature similar soft spots, filled by consensus contenders that have everything going for them but discernible passion. Is that fifth Best Actress spot still Helen Mirren's after her compatriots snubbed her, or is it vulnerable to a left-field attack from an up-and-comer? In the supporting race, does the SAG- and BAFTA-snubbed Julianne Moore do enough in "A Single Man" to lock up a nomination, or could the ladies of "Inglourious Basterds" (one of them mired in category confusion) come out swinging? Does anyone really love what Morgan Freeman does in "Invictus," or is Nelson Mandela the kind of role that nominates itself?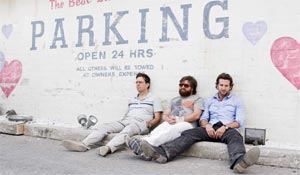 I'd need a whole extra column to address the question marks that pepper the below-the-line categories, but I'll close with the race that obviously offers the most margin for error, thanks to its abundance of room. Where the expansion to 10 nominees once seemed a depressing safety-net to catch all available Oscar bait, the implosion of certain late-2009 prestige releases has left us with three or four slots that really could go any way.
Where a Best Picture nod for "The Hangover" was suggested in the summer as a kind of extreme what-if scenario, it now poses a very real threat to the race. Should voters decide to adhere to the unspoken Academy memo to play to the gallery, the frat-boy comedy could easily pad out the lineup with fellow summer hit "Star Trek," making likelier nominee "District 9" look positively arthouse by comparison.
But there's every chance the Academy's more staid, middlebrow sensibilities (and substantial acting contingent) could usher a performance-led indie like "Crazy Heart" or "The Messenger" into one of the bottom slots. Or if the votes turn out to be very fractured indeed, could Harvey Weinstein have bought just enough ballots to secure a spot for yet another unpopular prestige picture?
No, I don't think so either. But there's plenty of suspense ahead of Tuesday's announcement. And in an oddly back-to-front year where the winners in some races seem to precede the nominees, we should relish the week ahead.