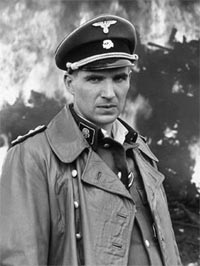 In exactly one week's time, we'll have a brand new list of Oscar nominations to pore over, pick apart and eventually file away in our subconscious with the other 81 editions of this annual collective. For Oscar geeks, nomination day is in many ways more exciting than the ceremony itself, celebrating a broader spectrum of work and throwing up far more surprises along the way.
For all that, once the winners are announced, the nomination list as a whole tends to be disregarded, returned to only by trivia buffs and the geekiest of Oscar geeks. (Guilty on both counts.) And that's shame, because a field of five nominees can often be more illuminating viewed collectively than even the worthiest of individual champions.
Today's list, then, is devoted to that most elusive of Oscar holy grails: the perfect nominee field.
Yes, more often than not, the Academy will nominate several notable achievements in a single category. But rarer than hen's teeth are the robust Oscar categories that feature a full house of five outstanding nominees, five contenders that would all be worthy of a win in any other year. No unremarkable coaster nominees sliding in on the coattails of a popular picture. No bad films with an expensively studio-bought  nominations. No filler. No fat. Just five superb achievements.
With the return to 10 Best Picture nominees, such perfection looks even more unattainable in the top category: this year alone, there's a high chance of a mediocrity like "Invictus" sullying the rest of the field, though a glance through the annals of Oscar history shows the Academy needs no extra room to make such errors.
What follows, then, are the 10 Oscar races where the Academy, for money, made the most of the five slots available to them. Needless to say, it's a subjective process – and I'm pretty darn picky. (The 1989 Best Original Screenplay roster, for example, would be one for the ages if I didn't have such a peculiar personal dislike for "Dead Poets Society.")
The rank order when comparing such disparate categories should be taken too seriously, and I submit that the list skews recent – partly because I had to have seen all the contenders in question to count it, and partly because first-hand memories of Oscar-watching inevitably factor in to one's affection for certain fields.
But I'd also venture that the Academy really started nominating most intelligently in the 1970s, by which time they were freed of certain obligations to the studio system. (Immaculate technical fields from the early days are near-impossible to come by – and indeed, the technical categories still house many undeserving nods for "sweeper" films.)
But that's the nature of the game – and it only makes it more delightful when a nominee field as high-class as those that follow is announced.
My picks…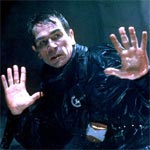 10. Best Supporting Actor 1993
Gratifying for the way it located outstanding examples of well-worn Academy archetypes. Yes, they love portrayals of the mentally handicapped, but rarely is the performance as compassionate as Leonardo DiCaprio's in "What's Eating Gilbert Grape." Yes, they love grizzled American lawmen, but Tommy Lee Jones is both wily and wounded in "The Fugitive." Yes, they love kerr-azy villains, but John Malkovich is Camembert to most actors' cheese in "In the Line of Fire." Add two riveting Brits to the pile – proud, careworn Pete Postlethwaite in "In the Name of the Father" and the magnetic Ralph Fiennes in "Schindler's List" – and this often dull category really popped.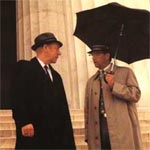 9. Best Film Editing 1991
Classic fields are hard to find in this race, where unremarkably cut Best Picture contenders all too often cruise to a nomination, but this year was a rare exception, as the music-based rhythms of "The Commitments," the whip-smart pacing of "Thelma and Louise," and the jaw-dropping action of "Terminator 2: Judgment Day" were all singled out for inclusion alongside the taut precision of Best Picture winner "The Silence of the Lambs." That none of them were a match for the breathtakingly assembled sprawl of footage in "JFK" speaks only to the strengths of the latter, not any chinks in the race.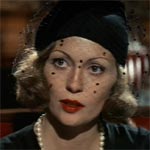 8. Best Actress 1974
I have Nick Davis, something of a Best Actress scientist, to thank for turning me on to the merits of this particular race, as well as encouraging me to seek out its least remembered nominee, Diahann Carroll in "Claudine." That her warm, earthy characterization is the weakest in contention is only conceivable once you view Faye Dunaway's icy retro stylings in "Chinatown," Valerie Perrine's strident sensuality in "Lenny" and Ellen Burstyn's winning everywoman in "Alice Doesn't Live Here Anymore." Even then, we haven't reached the top: Gena Rowland's soul-baring in "A Woman Under the Influence" crowns a race for the ages.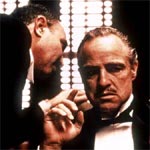 7. Best Picture 1972
One of those rare Oscar races where I still struggle to fill out the imaginary ballot in my head: most will probably plump easily for "The Godfather," but picking between the first (and, for me, best) of Coppola's trilogy and Bob Fosse's revolutionary musical "Cabaret" remains a veritable Sophie's choice in my mind. And that's to say nothing of the also-rans: John Boorman's drum-tight thriller "Deliverance" is better remembered today than the absorbing Swedish family saga "The Emigrants" or the exquisitely judged Americana piece "Sounder," but they were no less worthy of notice.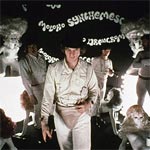 6. Best Adapted Screenplay 1971
The original screenplay category usually catches my eye more, yet it's in the adapted race that, for me, the writers' branch had their finest hour. It's unusual enough the winner was a hard-boiled genre work ("The French Connection"), and that its two nearest competitors were a fearless imagining of a near-unfilmable novel ("A Clockwork Orange") and one of the most elegantly delineated character pieces of the American new wave ("The Last Picture Show"). But throw in not one but two devastating political dramas from Italy ("The Conformist" and "The Garden of the Finzi-Continis") and one really must wonder what the voters were smoking that year.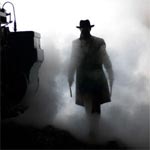 5. Best Cinematography 2007
Conventional wisdom declared Seamus McGarvey's lensing of "Atonement" something of a weak sister in this race, as if work that includes shots like this one could be deemed "weak" in any respect. Look at the rest of the field, though, and you begin to see their point: a veritable coin-toss between Robert Elswit's robust, sun-baked imagery for "There Will Be Blood," Janusz Kaminski's intricate games of perspective on "The Diving Bell and the Butterfly" and a double-shot of Roger Deakins at his most painterly and his most severe, respectively, in "The Assassination of Jesse James by the Coward Robert Ford" and "No Country for Old Men."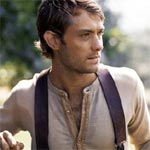 4. Best Actor 2003
A wonderful race, not just because it individually features five of the day's finest actors either at or near their best, but because the category demonstrates such range and resourcefulness on the voters' part. There's as much reason to applaud them for noticing Johnny Depp's creative invention of a character from nothing in a Disney franchise-starter, as for recognizing Jude Law and Ben Kingsley's quiet command of stalled Oscar-bait. For the win, meanwhile, there was a tendency among awards-watchers to announce themselves a Murray man or a Penn man, though between such oppositely styled performances, it was quite possible to be both.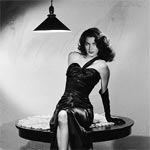 3. Best Director 1946
An eclectic bag of contenders that spans a rich range of English-language cinema of the era: perennial nominee William Wyler may be the most obvious name here, but he's here for "The Best Years of Our Lives," the most complex and well-aged film of his career. Also on peak form is Frank Capra ("It's a Wonderful Life"), while the inclusion of David Lean for "Brief Encounter" was an inspired reach for the Academy at the time. Top it off with the nasty noir flourishes of German export Robert Siodmak's "The Killers" and journeyman Clarence Brown's finest hour in "The Yearling," and it's arguably the most well-rounded field in the category's history.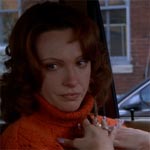 2. Best Supporting Actress 1999
One of those odd races where my hypothetical winner has shifted over the years: at the time of the ceremony, I backed Toni Collette for the selfless human element she brings to "The Sixth Sense," but went through phases where I thought Samantha Morton ("Sweet and Lowdown") and Catherine Keener ("Being John Malkovich") were the rightful winners. I settled on the marvelous Chloe Sevigny ("Boys Don't Cry") for several years, before a reappraisal brought me back round to Collette. Meanwhile, that the least of the nominees won isn't such a hardship when we're talking a turn as electric and film-saving as Angelina Jolie's in "Girl, Interrupted."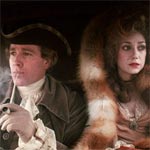 1. Best Picture 1975
For my money, no Best Picture race in Oscar history has yielded five such radically disparate classics from essential filmmakers. Only in a year this strong could one term Milos Forman's "One Flew Over the Cuckoo's Nest" the safe choice over Robert Altman's dazzling American quilt "Nashville," Stanley Kubrick's genre-redefining "Barry Lyndon," Sidney Lumet's searchingly satirical "Dog Day Afternoon" and Steven Spielberg's truly game-changing blockbuster "Jaws." Proof, if any were needed, that you don't need 10 nominee slots to satisfyingly run the gamut.
Plenty of room for disagreement here, no doubt. So what about you? What do you think are the most blemish-free nominee fields in Oscar history? Have your say in the comments below!