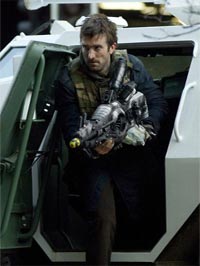 I may be looking out at my snow-caked garden as I write this, but it was in the spirit of spring-cleaning that I revised my nomination predictions this morning, ridding myself of most of the clinging personal hopes and hunches that lingered when I last updated them a month ago.
It wasn't the most drastic of revisions (rather to my surprise, I found I'd already predicted a robust haul for "District 9" before the Guilds made it such a strong bet), but it was my most detached one to date, anticipating a race that looks set to be rather passionless on my part.
Rarely have so many of the leading players in the Best Picture race left me so cold – as "Avatar," "Invictus," "Precious," "Inglourious Basterds," "Up in the Air," "Star Trek" and even "Up" all failed to arouse any particularly warm feelings in me, I began to wonder if I should just retreat to bed until March 8.
(Unfortunately, for those of you wishing I'd do just that, a healthy precursor run for "The Hurt Locker," one contender I love without reservation, is keeping me invested.)
Still, my individual response to the films in question isn't the only reason I'm feeling a little distanced from this year's competition. As it currently stands, Hollywood looks set to enjoy its most homegrown Oscar race in some time.
The unprecedented inclusion of both black and female contenders aside, did you notice anything else unusual about this year's five DGA nominees? They were all North American. Ditto the writers of the 10 films singled out for WGA nominations. (Admittedly, arcane Guild rules helped there.) And in a stat that looks likely to repeat on Oscar nomination morning, of the 10 films singled out by the PGA, only one is a wholly non-American production – and it's a long shot, at that.
Move over to the acting races, and the home dominance continues. Best Actor looks to be fought between Jeff Bridges and George Clooney, with Brit Colin Firth on the outside looking in; his compatriot Carey Mulligan has a stronger shot at Best Actress, but Meryl Streep is the pundits' favorite to break a three-year European stronghold in the category – and for playing a distinctly American national treasure, at that.
Mo'Nique's statuette, meanwhile, can practically be engraved already, meaning Austrian late-bloomer Christoph Waltz could well be the rest of the world's only representative in the top categories come Oscar night.
What does this mean? Possibly nothing. There are far too many disparate participants in awards season for any kind of parochial agenda to be engineered, after all – these are simply the films and individuals that caught voters' imaginations in this particular year.
But following a year when the Academy exported its top prize (and seven others) to a British take on an Indian narrative, and after seven of the last eight acting Oscars went to non-American thesps, the contrasting cultural flavor this year is striking.
If, however, 2009 turns out to be the year that Hollywood reclaims the award it invented 82 years ago, that'll have less to do with matters of nationality than of popularity. The sci-fi triple-feature of "Avatar," "District 9" and "Star Trek" was the talking point of this year's PGA list, which also embraced the safe, star-powered comforts of "Up in the Air" and the reliable Pixar profitability of "Up."
Combined with the rising Oscar prospects of Hollywood golden girl Sandra Bullock for a critically-dismissed heartland hit, it's hard to ignore the resounding signal that high-concept (or at least high-shine) studio filmmaking is looking to rule the Oscar roost once more – lending a possible showdown between monolithic blockbuster "Avatar" and feisty independent "The Hurt Locker" resonance far beyond the personal history of the directors involved.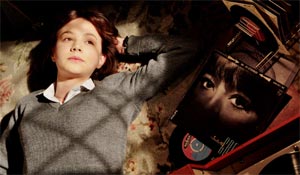 But if this studsio resurgence is great news for Hollywood in a time of economic recession, it's less encouraging for awards-watchers hoping the Oscar Ten would serve as a more diverse microcosm of the artform. "An Education" is a nimble, affecting little memory piece, but the idea that it should solely represent non-U.S. cinema on the Academy's list of the year's best is more than a little absurd.
It gives one all the more reason to hope for a strong showing for "District 9" and its South African creator on February 2. Straddling the line between American and global, between studio and independent, the Tri-Star property nonetheless feels more exotic than anything else in the hunt. Unless, that is, you count "Inglourious Basterds" — with its stretches of subtitled dialogue, the nearest thing to the foreign-language contender some of us hoped a ten-wide field might turn up.
The axis could shift as early as next year, of course. Oscar trends are capricious, as the indie crowd who claimed power in 1996 (only to be crushed by "Titanic" the following year) can tell you. But for now, with critically beloved foreign titles like "Bright Star" and "The White Ribbon" barely getting off the ground, cockeyed compromise is all world cinema has to cling to in this year's race.