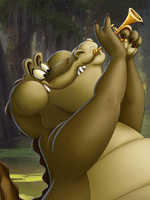 The whole branch is reaching a level of farce that is unbelievable.  Reports Steve Pond:
Although Randy Newman's score to Disney's animated film "The Princess and the Frog" was originally deemed to be eligible in the original score category at the Oscars, the Music Branch Executive Committee met on Monday and disqualified Newman's music from consideration.

The score, the committee determined, runs afoul of an AMPAS rule disallowing "scores diluted by the use of tracked themes or other preexisting music,
diminished in impact by the predominant use of songs, or assembled from the music of more than one composer."
Sounds familiar.