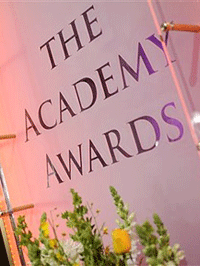 –MEMO–
TO: Members of the Academy of Motion Picture Arts & Sciences
FROM: Kristopher Tapley
RE: The ballot you recently received
Ladies and gentleman,
As you sit to ponder the year's best in your various fields of professional expertise, you might find yourself strong-armed into the consensus view 2009's film product has been whittled down to over the last several months.  You might even find yourself at a loss, cramming as much as you can after a year of constantly working with nary a moment to spare a trip to the cinema.
Such last minute jitters can yield an unconsidered and, certainly, lackadaisical approach to your annual responsibilities as AMPAS members.  But I implore you to take your time with this, be measured, and above all, take pen to paper with a level of seriousness.
While I would never presume to tell you how to go about filling in your respective ballots, I hope you don't find it too bold of me to offer a few closing words of encouragement and suggestion as you sit down to award the cream of the crop as you see it.  The glut of the film awards season can fade into a numbing hum, so you'd perhaps rather ignore for a bit, so come back to these words at a later date if you must.  They merely represent the humble opinion of one passionate film lover who believes in the potential of your organization and the ideals it stands for.
1) Make a decent case for "the 10."
You have an opportunity.  In the craven interest of a ratings boost, AMPAS brass made the decision to expand the Best Picture field to 10 nominees in order to make room for blockbuster entertainments.  But while it might be true that exceptional popcorn entertainment has been wrongfully snubbed in the past, those films don't need, and in some cases, don't deserve the boost of exposure one of your nominations would afford.  Please see this as an opportunity to expand the playing field to modest, quality works that can't afford the budget it apparently takes to show up on your radar.  The titles are endless, but allow me to point you to a few: "The Messenger," "Moon," "Sugar," "Goodbye Solo," "Bronson" and "Mary and Max" ought to get you started.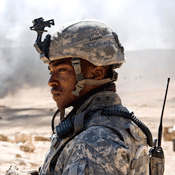 2) There are other performances in "The Hurt Locker."
As happy as I am to see a talented actor like Jeremy Renner spotlighted for a compelling performance in Kathryn Bigelow's riveting war drama "The Hurt Locker," I can't help but feel Renner's co-stars Brian Geraughty and, most especially, Anthony Mackie are receiving the short end of the stick.  It is often easy to build campaigns around a central, recognizable figure, and as a result, Renner has (against a fair amount of odds, it should be said) managed to win laurel after laurel this season.  But when you think of this film, how can you not recall the emotional punch of Mackie's final on-screen moments?  How can you forget the delicate balance Geraughty maintains throughout?  Indeed, can you imagine Renner's performance being half as compelling without his co-stars doing heavy lifting right along side him throughout?  And can you imagine the film's central thematic statements having half the impact without these supporting characters being fully and expertly realized by the actors portraying them?
3) Don't let the critics tell you what to do.
This can work both ways, and of course, I know you get prickly at the thought of ANYONE telling you what to do.  But critics manage to direct the conversation year in and year out.  So if, perhaps, you don't think "The Hurt Locker" is all it's cracked up to be, don't feel shamed into including it on your list.  Conversely, if "The Lovely Bones" or "Nine" appealed to you on any profound level, don't be shamed into excluding it from your list.
4) Remember the crafts of "A Serious Man."
This will perhaps seem somewhat self-serving given that the Coen brothers' latest effort is my personal favorite film of the year, but spinning off of (and somewhat contradicting) point number three somewhat, it is a film that did not get the added boost of critics' awards many felt it would.  But whatever your feelings of the narrative, the film is, as always with the Coens, an expertly crafted piece with glowing below-the-line achievements across the board.  So to those in the crafts branches, try to keep Carter Burwell, Jess Gonchor, Nancy Haigh, Roger Deakins, Mary Zophres and the Coens (aka Roderick Jaynes) in mind.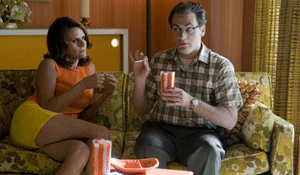 5) Make it about you
This final note may seem familiar.  It mirrors my closing sentiments to you last year and is forever my humble advice to you.  Too often I feel — and I don't believe I'm alone — that your decisions as a collective seem to be representative of a desire to reflect the zeitgeist, or at the very least, short-sighted and, ultimately, softly remembered artistry.  It is a characteristic that haunts your 80-year legacy, each season's ultimate slate of winners painfully resembling a time capsule rather than an impassioned vote of the year's greatest achievements.  It is why films such as "Raging Bull," "Citizen Kane," "Bonnie and Clyde," "The Rules of the Game," "Singin' in the Rain" and the whole of Stanley Kubrick and Charlie Chaplin's catalogs, true game-changers of your trade, were left without Best Picture honors.  So when you sit down to tick off five of the year's best, do so with a sense of individualism.  Don't set out to make a statement with "The Hurt Locker" and/or "Precious." Don't steer toward "Avatar," "Up in the Air" or "Inglourious Basterds" just because it seems like the thing you're supposed to do.  Take a stand.  Be yourself.  That, my friends, is a much more compelling statement.
I hope you don't mind my being so forward, but I believe in you and the task at hand.  I ask only that you prove to me that you do as well.
Sincerely,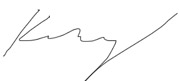 Kristopher Tapley