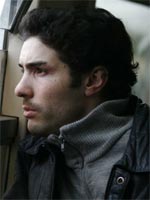 BAFTA has just revealed the five young actors in contention for this year's Rising Star Award, the winner of which will be determined by a public vote. Previous winners include James McAvoy, Eva Green, Shia LaBeouf and Noel Clarke.
The 12-member jury charged with deciding this year's nominees was chaired by Oscar-winning producer David Parfitt ("Shakespeare in Love"), and I must say that — blinding snub for Katie Jarvis aside — they've chosen quite well.
I'm surprised, though not unpleasantly so, that "Avatar" fever didn't secure Sam Worthington a mention. Instead, Kristen Stewart gets the populist nod.
Given that it's a publicly voted award, Stewart is the one to beat, too — I highly doubt the fanbases of the other four can compete with the texting "Twilight" hordes, unless "A Single Man" star Nicholas Hoult's popularity from TV's "Skins" carries him over.
The nominations for Hoult and Carey Mulligan (who is out in front for the Best Actress BAFTA) are as inevitable as they are deserved — both, incidentally, made my Top Actors Under 30 list a few months back. And Jesse Eisenberg, he of the neatly titled double-feature that is "Adventureland" and "Zombieland," is an imaginative pick.
But the inclusion here that really delights me is that of French newcomer Tahar Rahim, who carries Jacques Audiard's "A Prophet" with a blend of actorly intensity and movie-star ease. After being appallingly omitted from BAFTA's Best Actor longlist (there had to be room for Clint Eastwood and Brad Pitt, after all), this is compensation of a kind. He's got my vote.
Voting details (applicable to UK readers only, I assume) can be found here. The nominees are:
Jesse Eisenberg
Nicholas Hoult
Carey Mulligan
Tahar Rahim
Kristen Stewart