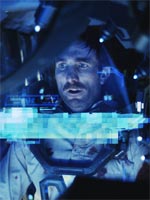 The most striking thing about the slate of nominees unveiled this morning by the Producers Guild of America is a heavy genre slant: all three of 2009's acclaimed science-fiction mega-hits made the cut in the top category.
Of course, that's not all that surprising coming from the producers, whose appreciation of financial success tends to give populist contenders a leg up in their awards. (The first "Harry Potter" film was nommed back in 2001, after all.) I wouldn't count on the trio of "Avatar," "District 9" and "Star Trek" all making the Oscar cut, though two is a distinct possibility.
Nobody should be surprised by this point that "Nine" was left off the list; this is merely the first concrete evidence we've had that awards hopes for the critically and commercially embattled film are fading fast.
Full list of nominees, including animated and documentary categories (why just four slots for the latter?), after the cut.
Darryl F. Zanuck Producer of the Year Award in Theatrical Motion Pictures
"Avatar"
"District 9"
"An Education"
"The Hurt Locker"
"Inglourious Basterds"
"Invictus"
"Precious"
"Star Trek"
"Up"
"Up in the Air"
PGA Producer of the Year Award in Animated Theatrical Motion Pictures
"Coraline"
"Fantastic Mr. Fox"
"9"
"The Princess and the Frog"
"Up"
PGA Producer of the Year Award in Documentary Theatrical Motion Pictures
"Burma VJ"
"The Cove"
"Sergio"
"Soundtrack for a Revolution"