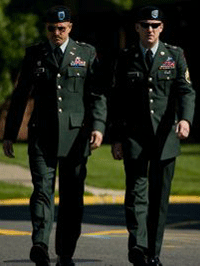 The writing is on the wall. "Nine" is on the precipice, teetering, on the brink of falling from the Best Picture ranks, 10 nominees or not. Speculation flies as to which film will be the beneficiary (as most concede this is the only slot in flux, though there are certainly compelling arguments against a secure spot in the line-up for "Up" and "A Serious Man"). And I find myself going back and forth as to which film deserves the designation.
A glance at my best of the year column reveals what should be the obvious answer for me: "Star Trek," J.J. Abrams'a tight reboot of a franchise that now has a new, vibrant lease on life.  It was, after all, my #11 film of the year.  It will absolutely land a number of #1 and #2 votes because, as mentioned in Friday's Oscar Talk, it simply remains one of the most enjoyable films of the year for a great many.
Also, it's pretty nice when you have someone in the race, like Quentin Tarantino, calling it his favorite film of the year.
That said, voters may feel that their sci-fi/genre vote has been cast with "Avatar," while "District 9," from producer Peter Jackson and director Neill Blomkamp, is another genre entry that deserves a fair glance and could cock-block Abrams and company out of contention as well.
Meanwhile, Nora Ephron's "Julie & Julia" and Nancy Meyers's "It's Complicated," two Scott Rudin-produced efforts featuring an on-fire Meryl Streep in a comedic capacity, could be sleepers to watch for.  But one could easily see the two splitting sentiment in some way.
Fox Searchlight's attempts to salvage a season in the wake of a crash-and-burn performance for Mira Nair's "Amelia" may pan out for one of the studio's critical faves, "(500) Days of Summer" and "Crazy Heart," but I wonder if enough concentrated enthusiasm is out there to be found.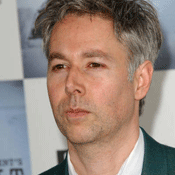 That leaves my #14 film of the year, Oren Moverman's "The Messenger." Entertainment Weekly's Dave Karger may have been considering the above when he decided to shuffle the film into his predicted slate of 10, or perhaps not.  But it's also not that far-fetched.
In the course of an interview with actor Woody Harrelson in this space some weeks ago, we told you about a screening of the film hosted by actors Owen Wilson and Ben Stiller for an audience including friends and colleagues like Charlize Theron, Matthew McConaughey, Sean Penn, John C. Reilly, Lisa Kudrow, Harry Dean Stanton, Emile Hirsch and more.
Penn has also become involved — quietly, of course — with getting the film out there, as well.
But the point I'd like to make here is, if indeed "The Messenger" is on course to slide into the Best Picture category, and regardless of the fact that "Star Trek" ranked higher on my list of the year's best, I believe Oren Moverman's film is the one that deserves to benefit from latter-year stumbling.  And the reason is simple: Adam Yauch and Oscilloscope Pictures.
In just two years, this modest branch of Yauch's company has been acquiring and distributing some of the most compelling independent cinema there is.  From topical, quality documentaries (last year's Oscar nominee "The Garden," for instance, or "Burma VJ" and "No Impact Man," not to mention one of 2008's best films, "Dear Zachary") to unique narrative features (Kelly Reichardt's "Wendy and Lucy" and So Yong Kim's "Treeless Mountain"), Yauch (who was recently diagnosed with cancer of the salivary gland) and his colleagues are interested in forwarding unconventional work with nary a grotesquely craven business interest to be found.
And "The Messenger" is just the next step, a dynamic film with powerful performances and perhaps the most relevant point of view on the current military conflict we've seen in cinemas to date.  To honor it with a Best Picture nomination would validate Oscilloscope's commendable industry trajectory and put it in a position to raise the stakes, take things to the next level.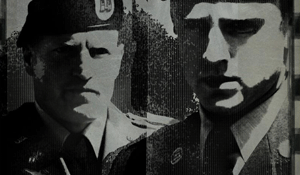 Moreover, a vote for this film over the blockbuster entertainments of the field would indicate that the Academy isn't as opportunistic as it appeared to be with that big off-season announcement.  A Best Picture nomination for "The Messenger" wouldn't move the needle for ratings, but it would be something of a definitive statement that this category still has a modicum of prestige to it.  A Best Picture bid would still have that air of the elusive, and that, I think, is what the organization should, in some way, be concerned with preserving.
But there isn't a group mind behind these things.  So that is a consideration I'm quite aware won't be in the cards in any tangible way.  But I think the passion that could drive a film like "The Messenger" to a Best Picture nomination is something that ought to be celebrated, and for now, at least, I'm optimistic.
The Contenders section has been casually tidied and the predictions in the sidebar have once again been updated.