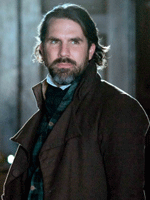 FINALLY Paul Schneider gets some much-deserved love.  And a production design victory for "Fantastic Mr. Fox" is inspired.  Otherwise, zzzzzz…
Then again, I guess it's worth noting that this is the first time since 1997 that a single film made the hat trick of NYFCC, LAFCA and NSFC.
The main categories:
Best Picture: "The Hurt Locker"
Best Director: Kathryn Bigelow, "The Hurt Locker"
Best Actor: Jeremy Renner, "The Hurt Locker"
Best Actress: Yolande Moreau, "Seraphine"
Check out the full slate, plus the rest of the year's kudo collectives, over at our Precursor Circuit page.