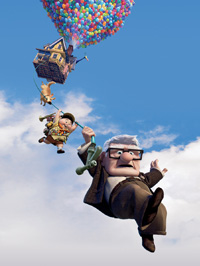 As the year (and decade) slowly winds down, I thought it would be a pretty good time to revive our long-slumbering Lists feature here at In Contention.  And what better way to do so and salute the year at hand than to lay out the most significant movie-related moments of 2009?
The American Film Institute kind of tried its hand at this yesterday.  I was already considering a list along these lines, but the AFI thing definitely got my the ole' gears turning once again.  Suffice it to say, I think they missed a few spots.
It was an intriguing year.  For me, as mentioned many times, it was the best year of filmmaking the decade has seen.  But it was also a pivotal year for the film industry, as everything from standardized digital projection to 3D technology, experimental distribution schemes to economic effects on the business seemed to be on the table as points of consideration along the way.
It was the first year of the Obama administration, something that found its way into the arts discussion as well.  Whether it was the consideration of "Slumdog Millionaire" (which ultimately won the Best Picture Oscar this year) as the "first film of the Obama era" or the desire to include films like "Precious" (a stretch) and "Invictus" (not such a stretch) in that conversation, the political environment, as ever, was in the cinema air.
It was a year of many things, so obviously, a list like this could be filled with any number of instances.  But these 10 stuck out to me as the most significant ticks on the clock of 2009.  Agree, disagree, whatever the case, don't look too hard for a "Twilight" mention (though I suppose one may have been warranted).
My picks…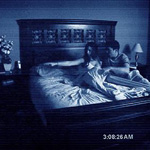 10. Paramount's new release strategy with "Paranormal Activity" (Fall)
When Paramount marketing executive Amy Powell was given the opportunity to sell the micro-budget, "found footage" horror film "Paranormal Activity" in a unique way, she took the bull by the horns.  Asking fans to "demand" the film play in their town via eventful.com, she and the studio took a risk, but one they could afford, given the investment.  It might prove innovative, it might prove a flash in the pan, but it was an undeniable "moment."  The film (in its original incarnation, rather than a once-planned remake) grossed more than $100 million throughout the Fall.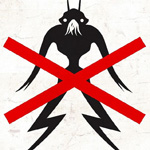 9. "District 9" (Summer)
It's a bit difficult to nail down a "moment" as it pertains to the Peter Jackson-produced, Neill Blomkamp-directed alien saga "District 9." The film bowed to select press and fans at Comic-Con in July, which got the ball rolling in the wake of a clever advertising campaign.  The film opened in August to fruitful box office on the way to nearly sextupling financiers' initial budget investment.  This is to say nothing of the fact that the film looked amazing for the money and was part of a modest comeback year for quality sci-fi cinema (an aspect of 2009 that might be worth its own entry on a list such as this).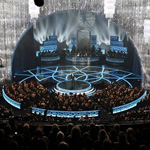 8. The 81st annual Academy Awards (February 22)
Bill Condon and Laurence Mark showed us at the beginning of the year that an Oscarcast could actually be produced in a swift, creative, handsome way.  As soon as the lights trickled down that crystal display in the Kodak Theater, we knew we were in for a treat.  The telecast was arranged in such a way as to spotlight the various categories in unique ways, streamlining the proceedings and, mostly, trimming the fat throughout.  Unfortunately the duo wasn't available for a curtain call this year, so Adam Shankman and company have some big shoes to fill.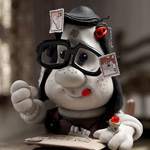 7. A banner year for animated feature filmmaking (all year)
Alright, this one I'll give the AFI, though as many have pointed out, it's curious the Institute managed to forget Pixar's "Up." Outside of that we saw wonderful creativity across the spectrum of animation, from typical CGI to 3D, traditional hand-drawn animation to stop-motion masterworks.  Major filmmakers tried their hand at the medium while experimental works lingered here and there as well.  And, of course, "The Squeakquel" came along at the end of the year with a decent box office take and an annoying title addendum that would nevertheless stick.
6. "Michael Jackson's This Is It" (October 28)
The King of Pop's unexpected demise on June 25 was met with controversy and sadness around the world.  Rehearsal footage capturing his final professional moments was a topic of conversation before Sony Pictures laid down $60 million to the rights, and before long, choreographer Kenny Ortega was hard at work with some skilled editors, bringing it all together in the form of "Michael Jackson's This Is It." The film grand-totaled $252 million worldwide ($72 million domestic) and made for a singular movie-going event that will surely never be duplicated.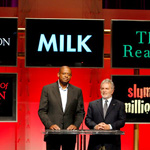 5. "The Dark Knight" gets snubbed for Best Picture (January 22)
It was, for many, the surprise of last year's Oscar season and still a rather definitive movie moment in 2009 — especially if you consider its eventual impact on #2 below.  No film had ever wielded such an authoritative dominance over the guild circuit like "The Dark Knight" and managed to miss a Best Picture nomination.  Chalk it up to genre bias if you like, or chalk it up to clever appealing on behalf of a more "Academy friendly" film if it suits you better.  Whatever the case, the collective gasp wasn't just heard in that theater on Wilshire Blvd., it was heard across all of Oscarland.
4. "Avatar" sneak peeks at Comic-Con (July 23)
Yes, James Cameron's much-anticipated opus "Avatar" finally landed in theaters across the globe on December 18.  But a special presentation of 30 minutes of footage at San Diego's Comic-Con International five months prior kick-started the buzz that was meant to last through "Avatar" Day and on to the theatrical release.  Some loved what they saw, some were ambivalent.  But no one could deny that this thing felt…considerable.  It was the beginning of a long PR haul that had to — absolutely HAD TO — pay off for Fox, Cameron and company.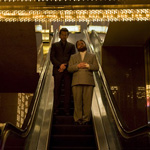 3. "The Hangover" becomes a full-blown $277 million hit (Summer)
The actual "moment" here is probably Independence Day, since that is when Todd Phillips's crowd-pleasing comedy "The Hangover" actually managed to the $200 million domestic mark.  Only two R-rated comedies had previously turned that trick (if you don't adjust for inflation, which I don't), but the writing was on the wall throughout the summer.  The film even began to stir Best Picture talk on the occasion of #2 below, and it's currently sitting pretty as the fifth-highest grossing film domestically on the year (though "Avatar" will eventually push it down to #6, but still).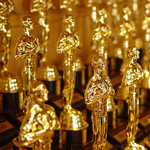 2. Oscar goes to 10 (June 24)
In many ways a direct response to #5, the Academy's decision to expand its Best Picture category to 10 nominees was met with equal parts praise and disdain.  It was a moment that would influence the awards conversation considerably for the rest of the year, so much so that stories on the move's potential effects on the race are still…being…written.  We don't yet know how the decision will play out tangibly, and we don't even know if it will stick more than one experimental year.  But for 2009 and 2009 alone, it was and is a MAJOR talking point.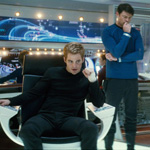 1. Movie stars rendered irrelevant (all year)
When the top 10 domestic grossers of the year are finally sussed out in a few months time, there won't be a Will Smith or a Tom Cruise on the list.  There won't be a Jim Carrey or a Julia Roberts, a Tom Hanks, a Johnny Depp or a Brad Pitt.  The list will be dominated by sequels and franchises, yes, but none of them with the added benefit of star power to drive the box office.  More than any other year, 2009 will have proven that material and marketing is king, and the high-dollar demands of Hollywood's elite could use some reconsideration.  If ever there was a significant moment in this industry, I'd say that is a big one.
That's how the year played out for me, but what about you?  What were the most significant movie-related moments of 2009 in your mind?  Have your say in the comments section below!