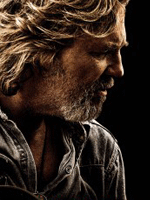 Roger Ebert has been alive like never before in his work as of late.  So I've been greatly anticipating his views on the year's best.
Unfortunately, he's divided his list into mainstream and independent films, so it's a top 20, and neither in any order.
Maybe keeping things simple like that and not so authoritative with painstaking rankings is the way to go.  I've been considering it for a long time.
Anyway, the most interesting inclusions on his mainstream list are "The Bad Lieutenant: Port of Call New Orleans," "Crazy Heart" and "Knowing." On the indie side, "Departures," "Goodbye Solo" and "Trucker."
Check out the rest at the Chicago Sun-Times.