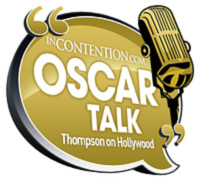 Welcome to your pre-holiday installment of Oscar Talk, a weekly kudocast between yours truly and Anne Thompson of Thompson on Hollywood.
This will be the last Oscar Talk broadcast of 2009!
On the docket today as we round out the year:
• Anne and I discuss quite the busy week in precursor announcements.  What does it mean?  What did we learn?  Where are we at going into the new year?
• Is the 10 really locked in six weeks away from  the nominations announcement?  We discuss potential on-the-bubble spoilers and which films might ultimately miss the cut.
• With the holidays right around the corner, we spend some frivolous discussion on our favorite holiday movies.
• And finally, with "Avatar" opening today, we talk briefly about the box office implications and, again, the film's place in movie history, as confirmed by a critical swell as of late.
Have a listen to this week's podcast below, with a musical intro from the lovely Darlene Love.  As always, you can subscribe to Oscar Talk via iTunes here.
[display_podcast]