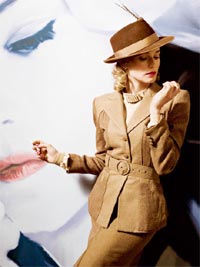 As the season hits its stride, and precursors turn murky perceptions of pack leaders and stragglers into harder realities, I find myself wondering how I would fill out my ballot if I were an Academy member.
That's not the same as wondering what I would fill my ballot with – as Kris just did today. Unlike many voters in the Academy and precursor ranks alike, who seemingly run out of ideas two slots in ("Hmm, did I see ten movies this year?") and then reach for the names they've heard everyone else mention, I have no shortage of worthy suggestions for inclusion, whether people are talking about them or not.
No, I'm referring to the how, the method, the strategy. Is it as simple as jotting down the films and individual achievements one admired most over the past 12 months? In a perfect world, yes. But do considerations of which of one's favorites – and, indeed, least favorites – pose a threat in the race necessitate some compromise?
Were I an Academy voter, in other words, would I give "35 Shots of Rum" one of my Best Picture slots, knowing full well it doesn't having a snowball's chance of a nomination? Or would I be a little craftier, and give the slot to "The Messenger" – a fine film that I love less, but that has slightly more hope of knocking something truly undeserving from the Oscar lineup?
Such hypothetical debates factor in winner voting, too. Would I vote for my favourite nominee – or my preferred choice of the contenders who could win? Jackie Earle Haley was my Best Supporting Actor of 2006, but could I have cast a vote for Alan Arkin to prevent an especially undesired win for Eddie Murphy? I've spent altogether too much time mulling such imaginary moral quandaries.
As indicative as this is of the imperfect world, I suspect a lot of voters approach their ballot this way. (As do critics, and indeed festival juries, in their voting: oddities like Cameron Diaz's 1998 Best Actress win from the NYFCC happen when rival factions reach stalemate, and an alternate winner is selected.)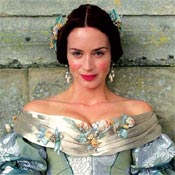 It's this defeatist attitude that leads to the ever-dwindling pool of viable contenders – at the precursor stage, people are reluctant to "waste" votes on names thought to have no heat, thus denying them the heat they need to enter the race in the first place.
It's a nasty catch-22 of sorts – and the reason why my hypothetical debates always conclude that one should vote for one's favorites regardless. After all, on the rare occasions that the Academy disregards the buzz, and simply considers the work, miracles occur like Marcia Gay Harden's out-of-nowhere win for "Pollock" in 2000.
That said, if you continue to despair every time your personal favorites get the shaft (most of the time, in my case), awards season can be a miserable few months. What's preferable is to take a step back, breathe, and look at it as a chance to develop a different, more sanguine, relationship with certain contenders.
This morning, for example, a commenter asked me if the continued strength of "Inglourious Basterds" on the precursor circuit had had any effect on my resistance to the film. To which the immediate answer is no: however many critics and awards bodies tell me otherwise, I still think it's a beautiful, broken toy done in by its brilliant maker's incapacity for self-editing.
At the same time, I'm glad – excited, even – that it's probably going to be in the Oscar race.
Why? Because when I put aside my own concerns over the film, it remains the kind of ballsy, eccentric, sporadically thrilling auteur piece that I invariably give the Academy stick for not honoring often enough. I'll take one interesting misfire like "Basterds" over ten drearily beige awards-chasers like "Invictus" or last year's "Frost/Nixon" – and if the spoiler happens to come in the shape of a film I don't personally like, that's fair enough.
I'm facing a grimmer task of making lemonade from lemons in the Best Actress race. In one of the bigger surprises of the season, the HFPA and the BFCA have both backed Emily Blunt in "The Young Victoria" – uncharacteristically dull work from a dynamic actress, in a film that few have seen, and fewer have liked.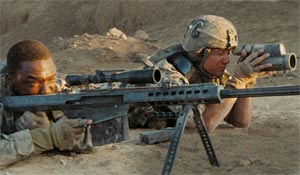 It's hard not to speculate that Apparition's other, more acclaimed Best Actress pony, Abbie Cornish, would be in Blunt's position if "Bright Star" and "Victoria" had swapped U.S. release dates – another example of how voters diminish their own pool of choices by tuning into late buzz alone. In the process, the wholly untrue chatter of 2009 being a weak year for actresses is lent credence by autopilot voting.
Alas, there's no wacky, well-liked dark horse à la "Basterds" making strides in the Best Actress race, so I must make do with slimmer pickings. If it means having to cheer on Sandra Bullock — who has more to work with in the "Blind Side" trailer alone than Blunt gets in her whole film – then so be it. To quote Nathaniel Rogers, himself quoting Meryl Streep in "Postcards from the Edge": "These are my choices?!"
Tongue back out of cheek, however, I'm happier than usual this season. My favorite American film of the year is storming the critics' award circuit, and looks set to feature prominently in the Oscar lineup. After only a few days, some people already claim to be bored by its success. I've had enough Oscar years of settling for second (or third, or thirtieth) best to be enjoying every minute of "The Hurt Locker"'s success.
Of course, it might not last. Until then, QT, you're on the reserve bench.