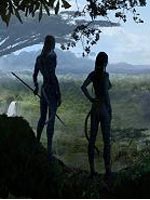 • A little movie called "Avatar" premiered. This week's Oscar Talk tucked into the film.
• As "The Lovely Bones" faces a frosty critical welcome, this week's Off the Carpet column went to bat for the film.
• We interviewed a quartet of young actors making strides this year: Abbie Cornish, Saoirse Ronan, Ben Foster and Bryce Dallas Howard.
• In The Long Shot, we examined the animation race — and stood up for under-the-radar contender "Mary & Max."
• After previewing tracks in contention from U2 and Dr. John, Tech Support tackled the Best Original Song race for the first time.
• Speaking of matters musical, we got a taste of Hans Zimmer's score for "Sherlock Holmes."
• "The Blind Side" finally rose to the top of the box office — though "The Princess and the Frog" looks set to unseat it.
• The Washington D.C. critics dished out awards to "Up in the Air," Kathryn Bigelow and Carey Mulligan.
• Mulligan continued her streak at the British Independent Film Awards, though "Moon" and "Fish Tank" were the big winners.
• We spoke to the directors of Oscar-shortlisted doc "Valentino: The Last Emperor" (Matt Tyrnauer) and foreign hopeful "Terribly Happy" (Henrik Ruben Genz).
• Though "Avatar" seems to have the Oscar sewn up, 15 titles were shortlisted in the Best Visual Effects race.
• Finally, our Great Performances series continued with a return to 2004.