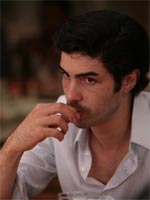 Two weeks ago, I mentioned the impressive shortlist of nominees for the Louis Delluc Prize, a prestigious juried award handed annually to the title thought to represent the best in French cinema. Variety has just reported that Jacques Audiard's Oscar contender "A Prophet" is this year's winner.
The news isn't entirely unsurprising — the Delluc sometimes sidelines obvious frontrunners in favor of more hidden gems, as was the case last year, when "The Class" lost to documentary "Modern Life."
Not so this time — indeed, Audiard's film has barely missed an awards opportunity since taking silver at Cannes. It also looks a good bet to take home some hardware at tomorrow's European Film Awards … could the Oscar even be within reach?
Meanwhile, another prison-related drama, Lea Fehner's "Silent Voice," took the Best First Film award.