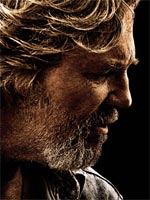 • The National Board of Review offered the season's first major precursors, with "Up in the Air" sitting pretty.
• The Independent Spirit Award nominations were topped by "Precious" and, more surprisingly, "The Last Station."
• Indie award rivals the Gotham Awards, meanwhile, crowned "The Hurt Locker" as the year's best.
• Fresh off his Spirit nomination, we served up an extended interview with the great Jeff Bridges.
• "Coraline" came out in front in the Annie Award nominations, with "Up" close behind.
• This week's Off the Carpet column identified "catharsis" as the potential theme of this year's awards season.
• Meanwhile, The Long Shot reflected on the balance between heart and head in the Oscar prediction game.
• With the embargo finally lifted on "Invictus," we got stuck in with a full review.
• Looking ahead to next year's potential awards stories, the Sundance competition lineup was revealed.
• "The Blind Side" crossed the $100 million mark, with Sandra Bullock's awards hopes further bolstered by the Santa Barbara fest.
• We invited your suggestions for the key actor of the decade, nominating Nicole Kidman for the title.
• We continued our run through the season's original song contenders, spotlighting the brand-new "Avatar" theme and two from "Invictus."
• Kicking off our Tech Support Interviews for the season, we talked to the musical talents behind "Crazy Heart."
• Still on music, Michael Giacchino grabbed a quartet of Grammy nominations for his work on "Up" and "Star Trek."
• And finally, we continued our Great Performances series with a look back at 2003.