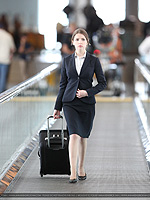 The real question with today's National Board of Review announcement wasn't who won, but who didn't win.
A couple of ties and a list of honorees that seemed to canvas the entire crop of filmmaking product from 2009 adds something of a diluted quality to the proceedings, I must say.  Of course, it is worth noting that major titles like "The Lovely Bones" and "Nine" were not only absent from the list of the group's top 10 films of the year, but they weren't visible anywhere, in any category.
The big winner was Jason Reitman's "Up in the Air," which took down Best Film, Best Actor (George Clooney in a tie with "Invictus" star Morgan Freeman), Best Supporting Actress (Anna Kendrick) and Best Adapted Screenplay.
"Invictus" also did well, nabbing a Best Director citation for Clint Eastwood (someone the NBR has shown, time and again, that they can't resist) in addition to Freeman's shared award and a mention in the Freedom of Expression category.
(More, including a full list of winners, after the jump.)
Carey Mulligan took Best Actress for her work in "An Education," the Coens were rightfully recognized for their original screenplay "A Serious Man" and Jeremy Renner and Gabourey Sidibe predictably took down the breakthrough performance awards for "The Hurt Locker" and "Precious" respectfully, but Sidibe's film was something of a surprise no-show in the top 10 list.  What is it with the east coast and that film these last few weeks?
Anyway, the most refreshing surprise by far: Woody Harrelson nabbing the Best Supporting Actor prize for his magnificent work in "The Messenger," a film that also landed on the top 10 and could have more heat in this race than some might expect.  In case you missed my interview with Harrelson last week, give it a look here.
Full list of winners:
Best Film: "Up In the Air"
Ten Best Films
(in alphabetical order)
"An Education"
"(500) Days of Summer"
"The Hurt Locker"
"Inglourious Basterds"
"Invictus"
"The Messenger"
"A Serious Man"
"Star Trek"
"Up"
"Where the Wild Things Are"
Best Director: Clint Eastwood, "Invictus"
Best Actor: (tie) Morgan Freeman, "Invictus" and George Clooney, "Up In The Air"
Best Actress: Carey Mulligan, "An Education"
Best Supporting Actor: Woody Harrelson, "The Messenger"
Best Supporting Actress: Anna Kendrick, "Up In The Air"
Best Foreign Film: "A Prophet"
Best Documentary: "The Cove"
Best Animated Feature: "Up"
Best Ensemble Cast: "It's Complicated"
Breakthrough Performance by an Actor: Jeremy Renner, "The Hurt Locker"
Breakthrough Performance by an Actress: Gabourey Sidibe, "Precious"
Spotlight Award for Best Directorial Debut: (tie) Duncan Jones, "Moon," Oren Moverman, "The Messenger" and Marc Webb, "(500) Days of Summer"
Best Original Screenplay: Joel & Ethan Coen, "A Serious Man"
Best Adapted Screenplay: Jason Reitman and Sheldon Turner, "Up In the Air"
Special Filmmaking Achievement Award: Wes Anderson, "The Fantastic Mr. Fox"
William K. Everson Film History Award: Jean Picker Firstenberg
NBR Freedom of Expression:
"Burma VJ: Reporting from a Closed Country"
"Invictus"
"The Most Dangerous Man in America: Daniel Ellsberg and the Pentagon Papers"

Five Best Foreign-Language Films
(in alphabetical order)
"The Maid"
"Revanche"
"Song of Sparrows"
"Three Monkeys"
"The White Ribbon"

Five Best Documentaries
(in alphabetical order)
"Burma VJ: Reporting from a Closed Country"
"Crude"
"Food, Inc."
"Good Hair"
"The Most Dangerous Man in America: Daniel Ellsberg and the Pentagon Papers"

Top Ten Independent Films:
(in alphabetical order)
"Amreeka"
"District 9"
"Goodbye Solo"
"Humpday"
"In the Loop"
"Julia"
"Me and Orson Welles"
"Moon"
"Sugar"
"Two Lovers"