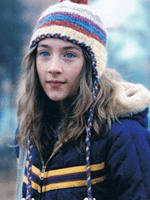 Speaking of Peter Jackson's latest, the film screened for the Royals tonight across the pond.  The Guardian has doused it:
The screen version, by contrast, is so infuriatingly coy, and so desperate to preserve the modesty of its soulful victim that it amounts to an ongoing clean-up operation…Jackson turns up with his eyes averted, spraying cloying perfume to the left and right.
The Sun, in a clunky example of "writing," has raved it:
[Jackson] creates something even more amazing than his Middle-earth fantasy. The effects are breathtaking.
Total Film has a rave up:
It deals with loss, grief, rage, familial breakdown and love, most of all love. But it's also energetic and entertaining, the camera already moving whenever Jackson cuts into a scene and the horror/thriller elements given just enough fizz to recall the director's early genre forays (minus the splatter) but not so comic book as to undercut the drama.
Harry Knowles, having been spoon-fed another Paramount film, predictably eats it up:
I know what you're thinking. How can a film about the rape and murder of a beautiful 14 year old girl be anything other than traumatic, but frankly… the film is lovely.
Screen International offers postive words with a few caveats:
[T]he blockbuster film-maker demonstrates subtlety and tenderness in his treatment of the emotive subject matter. But he also almost blows it all with his afterworld special effects, smothering Sebold's delicate conceit with overblown visuals and ostentatious CGI.
Todd McCarthy saw the film at some point this week or last while the rest of us on these shores were being told "no press," and is set to pan it (a blurb showed up at Variety yesterday before swiftly being taken down).  I assume that review will be posted soon enough.
More as it comes.  Post any links you come across here.  The film looks to be slightly divisive in the early stages.