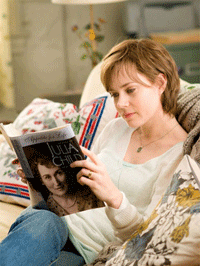 As always, the year's adapted screenplay race is much more competitive than the original screenplay race. But what's intriguing to note is that of the anticipated "big four" still to be widely screened, three of them are right in the thick of this discussion.
In the case of "Nine," there is a chance for Anthony Minghella to receive his second posthumous Oscar nomination in as many years, something I don't think we've seen since James Dean. But sometimes the razzle-dazzle of a movie musical can overshadow what craft there might be on the page, so it's no slam dunk. Michael Tolkin is co-writer on the script, and even though I've seen the film, I'm prohibited from offering my thoughts on the work.
"The Lovely Bones," meanwhile, is adapted from a beloved novel, looks to feature a more reserved and refined Peter Jackson than we've seen in recent years and could see the lovable trio (Jackson, Philippa Boyens and Fran Walsh) back in Oscar's good graces. We'll know when we see it.
The Royals and invited British press get their look on the 24th. Harry Knowles has received his typical peek (as Paramount continues to nurture the relationship as if it's 2002 and AICN still moves the needle). The rest of the US press corps has to wait until the other side of the holiday on the 27th to judge. Hopefully we'll still care by then. I heard some scathing criticisms out of an exhibitor screening last week.
Finally there's Anthony Peckham's Nelson Mandela/Rugby World Cup drama "Invictus," adapted from John Carlin's book "Playing the Enemy." The combination of an emotional story that reflects the zeitgeist in some way could certainly find its way in here.
Of the remaining possibilities, there are what I would consider the three frontrunners of the category: Nick Hornby's "An Education," Geoffrey Fletcher's "Precious" and Jason Reitman and Sheldon Turner's "Up in the Air."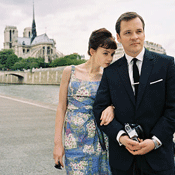 Hornby's script, adapted from a memoir by Lynn Barber, is a formidable contender here for its delicate mixture of sweet whimsy and hard-hitting truth. The structure and dialog of the piece are as crisp as you could hope for, but there are criticisms that the final act is a bit too neat.
Fletcher's effort, meanwhile, could certainly ride a wave of sentiment, good will and respect all the way to a nomination. The power of the film is perhaps more evident in Daniels's direction, however, so a miss here wouldn't be shocking.
Finally, what I consider the script to beat, "Up in the Air" could find its moment here on Oscar night, especially if it takes hold as a true Best Picture possibility. Its potential to walk away with the big prize is left to be seen, but even without such a designation, at the very least, this is consolation territory if ever there was such a thing.
But watch out for Tom Ford and "A Single Man" (accidentally left out of this column earlier). It's a beautiful piece of work in some ways, but I was more impressed with Ford's work as director.
Perhaps the biggest under-the-radar possibility here this year is Nora Ephron's capable navigation of a pretty bad book, Julie Powell's "Julie & Julia." Mixing a pair of tales (and a pair of books, for that matter, as Childs's "My Life in France" was folded in) for maximum entertainment value, Ephron's work has already been recognized in the precursor festival circuit. Perhaps she can survive the rest of the season and show up on Oscar's shortlist.
Then we navigate the dark horse contenders. Alex Kurtzman and Roberto Orci could (rightfully) have "Transformers: Revenge of the Fallen" held against them when it comes to considering their rather clever work on J.J. Abrams' "Star Trek." The duo found a smart way to reboot a beloved franchise that worked on its own terms, which is more than can be said of many an attempt at other flagships. Moreover, the film was both critically acclaimed and a box office champion. It would be foolish to ignore its chances.
David Benioff's adaptation of Sussanah Bier's "Brothers" moves the story of a family in struggle to the conflict in Afghanistan to some modest success. But without loud champions, it'll be tough to cross over. There are those who might find it a bit melodramatic.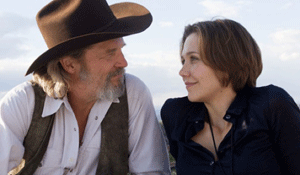 Scott Cooper, meanwhile, could be responsible for scripting and directing the Best Actor Oscar-winning role and performance of the year with "Crazy Heart." At the end of the day, however, the film is more likely to be respected as an actors' piece.
Speaking of actors' pieces, Michael Hoffman's no frills adaptation of Jay Parini's "The Last Station" could be something of a creeper if Sony Classics gets serious and voters begin thinking outside the box, while Scott Z. Burns' zany work on "The Informant!" might have made a play if the film had any staying power. Perhaps it'll come back around.
Beyond that, there are straggler possibilities in Joe Penhall's "The Road," for instance, or Dave Eggars and Spike Jonze's "Where the Wild Things Are." And Henry Selick is worth keeping an eye on for his adaptation of Neil Gaiman's "Coraline." But things really begin to thin out after that.
Check out the Contenders section for more possibilities. And, as always, we've run a comb through the sidebar predictions. With these brief category profiles out of the way, we'll address the race more broadly on the other side of the holiday. Happy Thanksgiving.
What are your thoughts on the Best Adapted Screenplay race? Have your say in the comments section below!