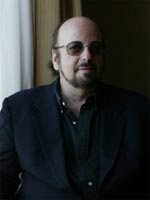 As I wrote yesterday about the Best Documentary Feature shortlist, I didn't think the list's much-ballyhooed omissions were indicative of much more than the rather particular tastes of one Academy branch. That, and perhaps an inclination to shine a light on worthy, but lower-profile, work.
Not everyone feels the same way, however — not least James Toback, director of one the most surprisingly slighted titles, "Tyson." Speaking to the New York Times, Toback (a one-time Oscar nominee for his "Bugsy" screenplay) has made some rather astonishing insinuations about "irregularities" in the voting process:
At a time when the validity of even presidential elections is questioned, Mr. Toback said, "how is some tiny, dirty covert weirdly protective little group within the Academy going to be immune?"

Pressed for details, Mr. Toback said only that he had experienced something connected with the selections process, "which I put fully in the category of extortion that I did not go along with."
Toback offers no further details or specifics, so unless he (or someone else) elaborates, it's difficult to know how seriously to take such implications.
Rob Epstein, chairman of the Academy doc committee, obviously claims to be baffled by his comments. Not sure what to make of the whole affair, but it'll be interesting to see if it sparks further conspiracy theories.