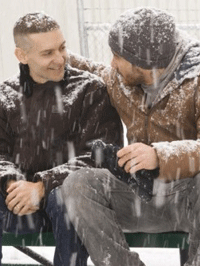 Some categories haven't had that much renewal since I last reviewed them. Best Original Score is an exception. Principally, this is because the category is very difficult to judge before hearing the scores, not to mention last minute personnel changes (as composers always seem to be the most disposable members of film crews).
As I said last time, the music branch, though it has opened up to newbies slightly in recent years, is notoriously one of AMPAS's most insular branches. Best Picture nominees tend to do reasonably well, but the category also tends to award "loud" music, and as of late, world music has been a favorite.
One thing that has not changed, in my opinion, is that Michael Giacchino continues to lead this category for his score for Pixar's "Up." Giacchino was nominated two years ago for "Ratatouille" and again composed a soundtrack which was sad, joyous and suspenseful. The film is likely headed towards a Best Picture nomination and I expect Giacchino to show up as well.
At the same time, I also can't help but wonder if Giacchino maybe, just maybe, could pull off a double nomination this year for his compositions on J. J. Abrams's "Star Trek." The music was quite original and bombastic.  And, of course, the film a huge hit. I don't see a lot of surefire nominees in this category, so this could be a place where it finds a home.
Several films are, of course, still unseen, and the film still pending that I think could be a formidable competitor here is James Cameron's "Avatar." Scored by Cameron's usual composer, James Horner, the film should be a ripe opportunity for the nine-time nominee and two-time winner.  (Horner could also grab a second nod should the original song "I See You" make it into play.)
Another score still unheard is Brian Eno's work on Peter Jackson's "The Lovely Bones." Every so often, a composer known for his work outside of films is given a magnificent cinematic opportunity and the Academy responds. Tan Dun and John Corigliano are excellent examples, not to mention Danny Elfman's eventual career trajectory. Jackson's films often present great musical opportunities. Let's see what this one has in store.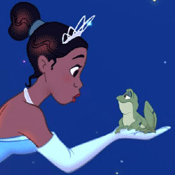 Disney's "The Princess and the Frog" could prove, with it's vast music ensemble, to be a competitor here for Randy Newman. It could be a nice nod of nostalgia in some sense.  And certainly in the years of the comedy/musical score category, he'd have found room.
Newman's cousin Thomas has been a perennial favorite with the Oscars any time he has a pony in the race.  This year, however, he offers a somewhat unconventional, modern score for Jim Sheridan's "Brothers." Perhaps it'll be just the right dose of novelty to squeeze in.
Alexandre Desplat is arguably the most prolific, quality composer working today. What I felt was his best chance this year, Terrence Malick's "Tree of Life," moved on to 2010.  However, "Coco Before Chanel," bringing him back to his French roots, could find him in the race.
More likely for Desplat, however, is Wes Anderson's well-reviewed and catchy "Fantastic Mr. Fox." He is hardly a sure thing, but certainly a contender. Desplat has a very busy year, also composing "Cheri," "Julie & Julia" and "The Twilight Saga: New Moon."
Despite having managed two nominations in recent years, Alberto Iglesias has yet to score (no pun intended) with for collaborations with Pedro Almodovar. As good as his work in "Broken Embraces" was, however, I don't think it will manage to break his lack of success on Spanish entries.
Similarly, I don't think the compositions on "A Christmas Carol" were memorable enough to bring Alan Silvestri his long overdue second nomination in this category. But I maintain he'll score again with Zemeckis eventually.
There are some titles that I forgot to mention last time and would be remiss to exclude. Mark Bradshaw's melodies for Jane Campion's "Bright Star" come to mind. I expect the film to score several nominations. This could be one of them.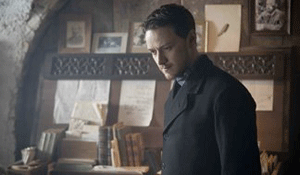 I also can't help but wonder if I underestimated the chances of Elliot Goldenthal for Michael Mann's "Public Enemies" back in August. The film seems forgotten but Goldenthal is quite respected and his mellow 1930s-esque tunes could yet draw attention.
Completely out of the running, in my opinion, is Oscar winner Gabriel Yared. "Amelia" is not going to be much of a player this season.  I think that's safely assumed.
I'll end with two composers in very different situations – one would be a true newcomer while the other would be a triumphant return.
Sergei Yevtushenko hasn't previously been a major player in Hollywood, but I think that "The Last Station" could get him firmly in the running. Appropriately foreign music can sometimes be a major plus in this category; "Frida," "Crouching Tiger, Hidden Dragon" and "Slumdog Millionaire" all serve as examples.  And the film looks like it will make some sort of splash this season.
Then there is a one-time favorite with a chance to return. Marvin Hamlisch has 12 nominations and 3 wins to his name, but hasn't been cited at all in 13 years, and not in this category for 27. While "The Informant!" didn't catch on like some were hoping, I consider his breezy score one of the most memorable aspects of the film. I wouldn't be surprised to see his name show up.
Of course, in the absence of having heard all the scores, there is still a long way to go in this category.  And even still, this category can be difficult to predict the day before the nominations are announced!  That tends to make it one of the more consistently exciting races.
What are your thoughts on the Best Original Score category?  Have your say in the comments section below!