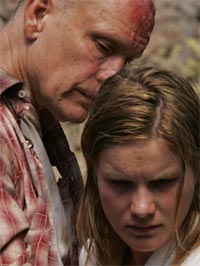 There's nothing like an Oscar season to prove what a small number five (or even ten) is.
We may only be in November, but already, months of conversation, covering a broad canvas of Oscar sure-shots and long-shots alike, have devolved into a ruthless mathematical elimination process, as previously five-wide categories fill up with safe bets. Before you know it, scores of previously fancied contenders are jostling for a mere one or two supposedly "free" slots on the ballot, and with each week that passes, the pool of possibles is culled further.
This is, of course, hardest on independent or leftfield contenders. Having fought mightily even to enter the discussion in the first place, they must then rely on a flaky combination of precursors, DVD screeners and prayer to stay afloat.
Miracles do happen, of course, thanks largely to the Academy's weighted ballot system, where a number-one vote is all. (Nobody was talking about Tommy Lee Jones to take the last Best Actor slot in 2007, but there he was nonetheless. Ditto the recent likes of Michael Shannon, Samantha Morton and "City of God.")
With that in mind, I'd like to spotlight one contender in each major category that deserves a similarly happy outcome. Many of them are names I've championed before. Most of them are sitting on the furthest reaches of the sidelines. All of them deserve better.
For Best Actor, I'd like to single out a long-serving, long-overdue American great, a previous nominee on more than one occasion, who has excelled himself this year. No, I'm not talking about frontrunner Jeff Bridges, but a certain John Malkovich, whose stunning portrayal of a socially and sexually dissolute South African academic in "Disgrace" remains the finest male performance I've seen all year.
Meshing his trademark arch eccentricity as a performer with a far less familiar emotional directness, and nailing a tricky accent in the process, Malkovich's performance is the kind of achievement (from the kind of actor) that awards season would lap up – if only anybody had taken the time to see this tiny, tough little film back in September.
Meanwhile, Malkovich's "Disgrace" co-star is also my Best Supporting Actress selection: in her film debut, 30 year-old South African Jessica Haines offers a startling calling-card to casting agents everywhere. Under her very delicate touch, a seemingly passive character gradually unlocks seething depths of guilt, pride and post-traumatic fear – hers is as concise a study of the post-apartheid white condition in South Africa as J.M. Coetzee gave in his lauded source novel.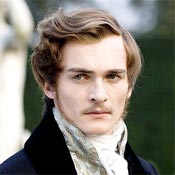 Sadly, Haines's vehicle is as prickly and underseen as that of my Best Actress pick, Tilda Swinton, whose career-best turn in "Julia" should, by rights, have the Oscar locked up by now. I've written before of the eviscerating power of Swinton's performance as an alcoholic Los Angeleno involved in a botched kidnapping, which takes Gena Rowlands's Oscar-nominated turn in "Gloria" as its starting point and riffs monumentally upon it, but it bears repeating. I'm not the only voice on the web hollering for her inclusion — but BAFTA ignored the work last year, and Oscar will most likely follow suit.
Meanwhile, a very different British talent, in a far lesser film, merits discussion in the Best Supporting Actor category. "The Young Victoria" was designed to be Emily Blunt's breakthrough vehicle — but while it did her career no real harm, the real discovery of an otherwise tepid film was 28 year-old Rupert Friend.
By turn dashing, vulnerable and wryly funny as the young Prince Albert, Friend, previously best known as Keira Knightley's real-life arm candy, emerged as the year's most unexpected breakthrough actor – and sealed the deal with a sly turn opposite Michelle Pfeiffer in "Chéri."
If all the above names are unsung in some capacity, the same can't be said for my proposed Best Director candidate. Still, the amount of chatter and column inches devoted to the world's self-annointed greatest filmmaker, Lars von Trier, doesn't make him any less of an Oscar longshot for "Antichrist."
Many, of course, won't mourn his absence from the nominee list in the slightest. But von Trier brings a fierce statement of intent, a healthy sense of humor and a jaw-dropping technical mastery of the medium to his art-horror exercise, and in the process, has generated more discussion about his approach than any filmmaker this year.
The supposedly thin Best Original Screenplay category has become something of a pundits' free-for-all lately, with some wild suggestions being thrown into the pot, but none more deserving (and, sadly, more unlikely) than the artful character ballet Claire Denis and Jean-Pol Fargeau composed for "35 Shots of Rum," whose year-topping Metacritic score of 96 still isn't enough to get it any attention.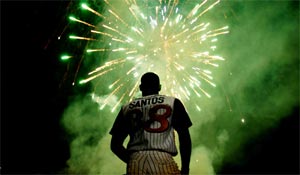 As for Best Adapted Screenplay, if Pixar manages to enter the writing race on an annual basis these days, I see no reason why Henry Selick's spry, intricate adaptation of Neil Gaiman's "Coraline" shouldn't be afforded the same courtesy.
And Best Picture? Here I had to pause awhile, as several titles contending for my best-of-2009 position, including "Fish Tank" and "A Prophet," aren't even eligible for the Oscar, while others, like "The Hurt Locker," hardly need the help.
But then I cast my mind back over a year to the joyous inspiration I felt walking out of Anna Fleck and Ryan Boden's "Sugar," which constructs a searing, searching essay on the latter-day American Dream from the simple story of a shy baseball player from the Dominican Republic.
Many have said that the pairing of sport-movie and social studies in Clint Eastwood's "Invictus" makes it Oscar natnip; "Sugar" has all that, plus the most crystalline craft and ensemble playing Amerindie cinema has to offer. If that doesn't merit an FYC banner or two, what does?