"Avatar" news and notes really seem to be picking up lately.  Before long the December 10 London premiere will be here (I don't know if a press screening will be held the same day here in the states or beforehand or what).  Today, thanks to Coming Soon, we get a look at the French poster for the film: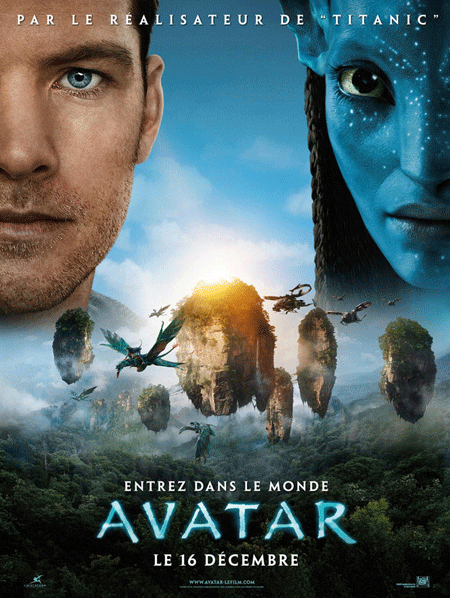 Meanwhile, courtesy of Market Saw (via Ain't It Cool), a four minute sequence from the film has made its way online. It was apparently captured through XBOX 360 playback so the assumption is it may be available through XBOX Live overseas or something. So I don't feel too conflicted about posting it.
It's part of the same footage that was shown at Comic-Con and obviously isnt an ideal way to view it, but if you're interested, check it out after the jump.