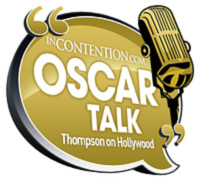 Welcome to Oscar Talk, your weekly kudocast featuring yours truly and Anne Thompson of indieWIRE's Thompson on Hollywood.
On the docket today:
• Anne and I discuss the four perceived Oscar heavies that have yet to unveil — "Avatar," "Invictus," "The Lovely Bones" and "Nine" — and what being last out of the gate means vis a vis echo chamber buzz.
• Spinning off of that, we dig into the "Avatar" budget story of the week.
• With the list of qualifying animated features official, we take a brief survey of the category once more with thoughts on potential nominees.
• With Movie City News's Gurus o' Gold chart collecting supporting category predictions, Anne and I take the opportunity to profile those two categories.
• And Anne breaks down the impromptu Mike Tyson bout that went down at LAX Wednesday and whether it could hurt James Toback's documentary feature on the fighter.

Have a listen to this week's podcast below.  And as always, you can subscribe to Oscar Talk via iTunes here.
[display_podcast]