As a recap from the last time we covered this field, the category of Best Sound Mixing (formerly known as merely Best Sound) rewards re-recording mixers — individuals who mix music, dialogue, effects and everything else into the soundtrack we ultimately hear — as well as production sound mixer — those responsible for capturing the sounds on set as they are recorded.
As we've noted, LOUD films tend to be rewarded here. Blockbusters, either science-fiction or action-based, are also cited frequently. War films and musicals also tend to show up, especially when they are in contention in the Best Picture race.
Two big contenders are still unseen: Rob Marshall's "Nine" is very likely to score here, given the branch's love of musicals. Barring the film being a disaster, I just can't see it missing.  Last year's winner in the category, Richard Pryke, is on board.
The other big title that is still unseen is James Cameron's "Avatar." I'm still not sure how the film will ultimately perform. However, it cannot be denied that Cameron's films have excelled here. I'm sure the film will have an interesting soundscape, and mixing legends Gary Summers and Andy Nelson are on board.
A May film still likely headed to a Best Picture nomination is Pixar's "Up." Three of the studio's last four films were cited by this branch. However, the film isn't as memorable for its aural qualities as "The Incredibles," "WALL-E" or even "Ratatouille." But Pixar favorites Michael Semanick and Tom Myers have nevertheless done quite well here in the past, so a nomination is certainly very possible.
Also released in May to immense critical acclaim was J. J. Abrams' "Star Trek." I still maintain that the film has an easier road toward a Best Sound Effects nomination, but mixing giants Andy Nelson and Anna Behlmer will ensure this film at least gets considered here.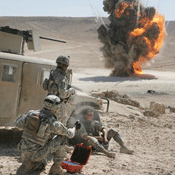 Though not nearly as big a hit, Kathryn Bigelow's "The Hurt Locker" is looking increasingly likely as a Best Picture nominee. As it is also a war film, it is a definite contender in this category. That said, despite the war setting, it is much more modest than typical nominees from the genre.  Former Oscar nominees Paul Ottosson ("Spider-Man 2″) and former BAFTA nominee Ray Beckett ("A Room with a View") are on board.
At the other end of critical opinion, but also the other end of box office, is Michael Bay's "Transformers: Revenge of the Fallen." Greg P. Russell has been nominated in seven of the previous nine years this decade, adding to his list of 12 nominations without a win. Such respect, combined with sharing the credit with four-time winner Gary Summers, not to mention the film's fiscal success, will likely result in a nomination.
I very much doubt that Russell's former partner, Kevin O'Connell (of infamous 20-nods-without-a-win notoriety) will be able to enter into the race for Michael Mann's "Public Enemies." While I used to think that Mann's reputation and O'Connell's name could overcome the film's failure to click, it seems to be pretty much forgotten, as far as I can tell.
Throughout the year, I have been skeptical about Roland Emmerich's "2012." The reviews are very much what I expected, and I doubt the film will be viewed as original enough, or a big enough hit to overcome that. Eleven-time nominee Rick Kline is on board the sound crew – and he's yet to win a statuette.  I wouldn't completely rule this out.
I mentioned "Inglourious Basterds" here in Auguest and I still feel a nomination for the crew, led by three-time Oscar-winner Michael Minkler, is very possible. The film was well-reviewed, is set in war-time and has lots of explosions and gunfire. There is the issue that the "Kill Bill" films were egregiously snubbed here. However, this effort, while not typical Oscar fodder, was certainly moreso than the "Kill Bill" efforts. Then again, that's not saying much.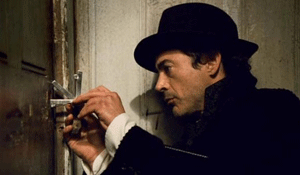 I also continue to believe Neil Blomkamp's "District 9" may very well find a home in many categories, with this being one of the most likely. Veteran Oscar winner Michael Hedges is on board, which only leads me to be more confident in the film's chances. Hedges will also be contributing to Peter Jackson's "The Lovely Bones" this year.
There is one film that I feel, should it prove a success, could score here, even though I didn't mention it last time. I'm speaking of Guy Ritchie's "Sherlock Holmes," which obviously is taking a more high concept, action angle with the traditionally low key material. The film's success is still very much in doubt, and production sound mixer Chris Munro is the only member of the crew to have tasted Oscar success before.
It's hard to believe we're just a few weeks away from precursors rolling in, no? The group of contenders appears to be coming together. All this having been said, last year's eventual winner in the field – "Slumdog Millionaire" – wasn't being considered heavily here.  Things can change in an instant.
What are your thoughts on the sound mixing filed this year?  Have your say in the comments section below!