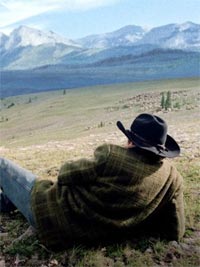 For all the movement in the awards game this week – Jeff Bridges leap-frogging into contention, the animation race swelling to five nominees, "Precious" continuing to gather momentum – my head hasn't really been in it this week.
That's partly because we're all still making blind prognoses until four unseen juggernauts – "Nine," "Avatar," "The Lovely Bones," and "Invictus" – finally deign to show their faces. And partly because I'm only looking forward to one of those titles with sincere movie-fan enthusiasm, as opposed to professional curiosity. Sometimes you just get the wholly subjective feeling that it isn't going to be 'your' Oscar season – and while I'm not there yet, the fear is setting in.
So, with no current awards developments getting me particularly enthralled or incensed, I've spent most of my time lately in a reflective state. With 'best of the 2000s' lists already coming thick and fast, and my DVD trawl through the decade's leftovers for my own list in full swing, Oscar's own performance over the last 10 years has been on my mind.
As I discussed in this space a few weeks ago, it's been a slightly schizophrenic decade of Oscar winners, one that has blurred long-held definitions of "Oscar-bait." One does have to wonder about the identity or cultural relevance of any group that can alternately celebrate such disparate achievements as "Slumdog Millionaire," "Gladiator" and "No Country for Old Men." Who are these people, and what do they know?
But for once, I don't want to labor the whining and sniping that makes up the awards-watcher's default tone. For there have been both positive developments and treasurable individual moments across the past decade of Oscar ceremonies, beginning with the sweep of a film that many now choose to dismiss, but nonetheless suggested a fresh start of sorts for the Academy.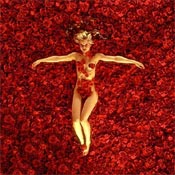 Yes, "American Beauty" was a film of the 1990s, but its five-trophy haul in the spring of 2000, breaking a seven-year streak of period pieces in the Best Picture category, had a whiff of new millennium thinking about it. No, the film wasn't revolutionary. But it was risqué by Academy standards, and did attempt to engage with the zeitgeist in a way that voters prized on-and-off throughout the decade. (Even a frolic like "Chicago" was dressed up by media as an allegory for modern celebrity culture.)
This kickstarted a self-imposed facelift of sorts for the Academy, as the 2000s saw them sporadically engaging politics (notably in that still-touchy Best Picture battle of 2005) and redressing assorted cultural imbalances.
The number of non-white acting champs doubled, the first non-white Best Director was crowned, and small concessions were even made to foreign-language cinema (and not just from the Academy's European comfort zone). Cinematic biases were addressed, not least of which was the unprecedented triumph of fantasy in 2003. Even the Best Original Song category played along, embracing hip-hop and world music for the very first time.
Not all of these efforts were successfully executed, and puzzling decisions still peppered the decade. (Did anyone, even the people who voted for it, think "A Beautiful Mind" was the very best film of 2001?)
But in the past ten years, the Academy has made a more concerted attempt to remain relevant than we usually give them credit for. For that, and before we plunge into this year's shenanigans, I'd like to briefly celebrate the five best major-category choices this decade has given us.
Best Picture: For me, the triumph of "No Country for Old Men" was the category's most daring artistic triumph since "The Deer Hunter." (And it may not even have been the best of its field). Incorporating genre film, American psychology and jet-black comedy, it's everything we thought a Best Picture winner couldn't be.
Best Director: Forget the 2005 Best Picture kerfuffle for a moment. Ang Lee's triumph for "Brokeback Mountain" not only made him the category's first non-white winner, but one of only two directors to be honored for films in two languages. That the victory came for a film that itself broke social boundaries only made the moment sweeter, but it was all secondary to the simple fact that one of the medium's greatest was getting his due.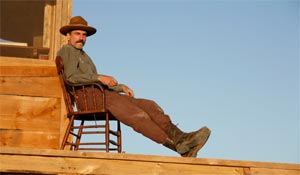 Best Actor: Daniel Day-Lewis's second win for "There Will Be Blood" smoothed over an egregious snub five years previously, broke a stultifying run of biopic winners and provided a face-saving major-category win for an immediate American classic, but most mercifully of all, it proved that the Academy still values eccentricity.
Best Actress: The film may be from 1999, but Hilary Swank's win for "Boys Don't Cry" amounted to a new-century landmark for the Academy: never had such a low-budget indie production finished first in one of Oscar's top races, much less one with such a courageously queer sensibility. How fortunate that the moment coincided with the Academy honoring a performance for the ages.
Best of the rest: No win this decade delighted and surprised me as much as Pedro Almodovar's Best Original Screenplay triumph for "Talk to Her": that voters could put up with the film's study of near-necrophilia, its Buñuelian vaginal fantasy sequence and its non-English dialogue to recognize the genius of its construction seemed indicative of unprecedented sophistication and worldliness growing in the Academy's ranks.
Alas, it wasn't quite to be – and the fluke-ish win was, in all probability, only enabled by the failings of the Best Foreign Film race to begin with – but it was a seed of hope nonetheless. As we head into a new decade of Oscar winners, and as I wrap up this very shapeless column, it's that seed that keeps me going.