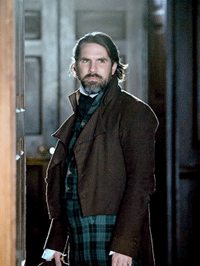 In recent weeks we've been covering the performance categories in this space.  With little else of tangible interest, what else can we possibly discuss?  It's as good a time as any to take note of what we have on our hands.  Be sure to check out our looks at Best Actor, Best Actress and Best Supporting Actress if you missed them.
(Speaking of which, with the rise of "Crazy Heart" in this year's race, it goes without saying Jeff Bridges and Maggie Gyllenhaal should be added to their respective fields as they are very much in this year's race.)
At first glance, the Best Supporting Actor category looks fairly established this season.  There have been, after all, a number of contenders already and plenty more to come.  But none have really stood out from the pack yet, making this race actually as up for grabs as any other.
Possibly the most agreed-upon contender in the field has to be Christoph Waltz, who took acting honors in Cannes for his villainous portrayal in Quentin Tarantino's "Inglourious Basterds." Waltz has made for quite the story off-screen as well, given his latter-career lift-off.  And even detractors of the film (yours truly included) have to consider his performance a highlight of the year so far.
If anyone gives considerable chase here it's going to be Christopher Plummer, smartly shifted to a supporting focus for his performance as Leo Tolstoy in "The Last Station." Plummer will have sentiment (never been nominated) and added visibility (also appearing in "The Imaginarium of Doctor Parnassus") on his side.
A pair of performances from the same film could be (and some might say deserve to be) recognized in Lone Scherfig's "An Education." Early on I was a big supporter of Alfred Molina, who delivers warm, emotional work in the film, but Peter Sarsgaard also has some support (no pun intended).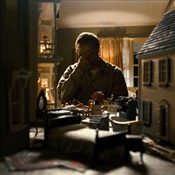 Sony Classics didn't make a decision on Sarsgaard's placement until recently, though many expected him to go lead due to the amount of screen time he has in the film.  However, both the studio and, in fact, the actor himself, felt the performance belonged in the supporting category.
Two contenders remain on many a shortlist despite the fact that their respective films have yet to screen.  First, Matt Damon (who has a great deal of sceen time opposite Morgan Freeman in Clint Eastwood's "Invictus") could be a double nominee if recognized here and as a lead in "The Informant!" Co-leading portrayals tend to fare well in supporting.
Also waiting to be judged, and quite possibly the season's instant frontrunner on arrival, is Stanley Tucci in "The Lovely Bones." He has already offered solid work in "Julie & Julia," playing vibrantly once again off of actress Meryl Streep.  Fall festivals and events are laying down tribute offers in anticipation as we speak.  This could be his year.
A couple of below-the-radar performances in war dramas could stir the pot if voters give Anthony Mackie the proper recognition in "The Hurt Locker" and if they actually see Oren Moverman's "The Messenger" and Woody Harrelson's moving performance within.  The former gives, to my mind, one of the better supporting performances so far this year.  The latter, meanwhile, also has added visibility in "Zombieland" to his credit and a consistently quality work flow as well.
There are other fringe possibilities, such as Paul Schneider, very deserving in "Bright Star" (and singled out in many reviews, sometimes more so than lead actress Abbie Cornish).  Christian McKay is lurking with a portrayal of the famed auteur in "Me and Orson Welles," while newly tapped Oscar co-host Alec Baldwin could strike the right chord opposite Meryl Streep in "It's Complicated," though that film could ultimately prove too slight to resonate.
Potentially leaping into the race as the year draws to a close is Jude Law in "Sherlock Holmes," who is said to be quite good opposite Robert Downey Jr. in the classic role of Watson and a film interested parties are quite keen to pitch throughout the season.  We'll see if it's all hot air in due time.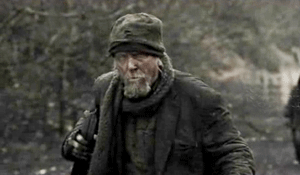 One final note: Robert Duvall quickly left the lead actor race this year when Aaron Schneider's "Get Low" was announced as a 2010 title, but I remain convinced that many will be quite taken with his work in "The Road." He gets one scene, but he does so much with it that it's difficult to ignore.  In many ways, those moments are the centerpiece of the film.  I certainly think he's got a better case than co-star Kodi Smit-McPhee.  And ask Ned Beatty and Judi Dench if screen time is so important.
Additionally, Duvall has added exposure with a modest role in "Crazy Heart" opposite Jeff Bridges.
Check out the full slate of hopefuls over in the Contenders section.  The sidebar predictions, meanwhile, have received their weekly tweak.
What are your thoughts on the Best Supporting Actor race?  Have your say in the comments section below!