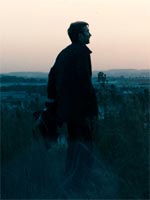 In January 2005, exactly one week after I left my birth town of Johannesburg to study film in the brighter lights of London, Darrell James Roodt's earnest AIDS drama "Yesterday" became South Africa's first Oscar nominee in the Best Foreign Language Film category.
Only a month later, the rather better "uCarmen eKhayelitsha" took the Golden Bear at the Berlin fest; again, the country's first production to take top honors at one of the major festivals. And only a year later, Gavid Hood's "Tsotsi" went one better than "Yesterday" by taking the Oscar.
By this time, I was beginning to wonder if the movie gods were sending me a sign that I'd picked the wrong country: South Africa's film industry seemed poised for a crossover explosion. That didn't quite happen. Hampered by the usual financial constraints of a third-world industry, the country went back to its steady output of provincial lowbrow comedies and not-quite-there dramas, few of them seen beyond its own borders.
Almost five years later, however, something interesting is starting to bubble there again — but this time, it's not South Africa's own industry making waves as much as an international cinematic preoccupation with the country and its stories.
Over at the LA Times, Reed Johnson has a good article breaking down Hollywood's notable confluence of South African-focused projects this year, principally the apartheid-themed pair of Neill Blomkamp's "District 9" (made with a largely South African cast and crew) and Clint Eastwood's "Invictus" (quite the opposite).
Meanwhile, Australia has contributed "Disgrace," another study of post-democracy racial conflict in the country (with a year-best performance from John Malkovich, by the by). And British-produced biopic "Skin," which recently opened Stateside, just picked up a BIFA nomination for Sophie Okonedo for her role as a black girl born to white Afrikaner parents at the height of the apartheid era.
The fall festival circuit has continued the wave: the recent London fest featured an abundance of works centered on Southern African issues, including Oliver Hermanus's excellent social drama "Shirley Adams" (which also played well at Toronto, and struck me as comparable to "Frozen River" in several respects) and "Mugabe and the White African," for my money the year's strongest documentary so far. Even Claire Denis's Venice-acclaimed "White Material," though set in a fictitious West African nation, makes no secret of its inferences to current Zimbabwean politics and the South African literature of Doris Lessing.
Of course, some of this confluence is no less coincidental, and no more significant, than 1998's curious love affair with Elizabethan England. But with regard to American audiences, its difficult to ignore the parallels between the respective political turnarounds of Mandela's South Africa and Obama's America, and wonder whether that might be abetting the success of these films.
Certainly, some think "Invictus" might prove reflective enough of the current U.S. zeitgeist to make it an Oscar frontrunner, though in Johnson's article, producer Lori McCreary acknowledges that the situation is "fortuitous" rather than planned.
Interestingly, however, Johnson suggests South Africa's current fashionability as a cinematic topic is a replay of a similar phase in the late 1980s, as the dying days of apartheid prompted a series of high-profile international productions addressing the theme, notably Richard Attenborough's "Cry Freedom," Chris Menges's "A World Apart" and Euzhan Palcy's "A Dry White Season." About these films, he observes:
Critics and scholars differ over whether such parallels point to an inventive repackaging of familiar genres or a myopic Hollywood projection of one country's social reality onto that of another. Critics have argued that friendships and social contact between blacks and whites during the apartheid epoch were almost unknown and these relationships are misleading and anachronistic. And since these movies were made almost entirely by white and non-South African directors, the argument continues, blacks had no opportunity to offer an alternative cinematic vision of race relations.
Reading this paragraph, one has to wonder whether the same argument might resurface over the current batch of films. Of all the titles discussed above, only "District 9" and "Shirley Adams" come from South African directors, and only the latter from a non-white filmmaker. (Hermanus, as it happens, is a contemporary of mine from the London Film School.)
Already, I've heard more than a few grumbles from South African friends and colleagues that it's fallen to Eastwood to tell "their" story, while the country's most significant novel of the last 30 years had to travel Down Under before it could reach the screen.
Of course, that shouldn't be a slight on Eastwood and the makers of "Disgrace" — after all, who wouldn't want to tell stories this strong? — as much as an indictment of the hapless local film industry. The Hollywood-tailored "Tsotsi" may have all the awards hardware, but it's hardly representative of the best the country has to offer. (Check out "Paljas," "Mapantsula" and even "uCarmen" if you don't believe me.) Hopefully the injection of money from these foreign productions filmed on location, many of them using local talent, will give South Africa's own a chance to prove that.