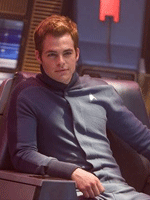 I don't offer up predictions on a given year's Oscar winners until November, generally speaking.  And, well, it's November.  Which is still, of course, too early to be making calls like these, since we don't even have a nominations slate to go by, but I like to take an early stab, revisit in early December and then one more time in early January before we get the nominees.
I asked over the weekend what readers thought would take the Best Picture crown this year, and the majority seemed to lean toward Lee Daniels's "Precious." It might be too easy to figure on that at this stage, but it's difficult to argue with the early box office success and overall critical approval.
But there are certainly other spoilers lurking and the danger of peaking early (yielding more time for competitors to take you down) is always apparent with a film like this.
Keep reading to have a look at what I'm thinking.  Rattle off your thoughts and predictions in the comments section if you like.
Best Picture: "Precious"
Best Director: Kathryn Bigelow, "The Hurt Locker"
Best Actor: Jeff Bridges, "Crazy Heart"
Best Actress: Gabourey Sidibe, "Precious"
Best Supporting Actor: Christopher Plummer, "The Last Station"
Best Supporting Actress: Mo'Nique, "Precious"
Best Adapted Screenplay: "Up in the Air"
Best Original Screenplay: "The Hurt Locker"
Best Art Direction: "Nine"
Best Cinematography: "Nine"
Best Costume Design: "Nine"
Best Film Editing: "Precious"
Best Makeup: "Star Trek"
Best Music (Original Score): "Avatar"
Best Music (Original Song): "The Weary Kind" from "Crazy Heart"
Best Sound Editing: "Star Trek"
Best Sound Mixing: "Star Trek"
Best Visual Effects: "Avatar"
Best Animated Feature Film: "Up"
Best Foreign Language Film: "Forever Enthralled"
Best Documentary Feature: "The Cove"