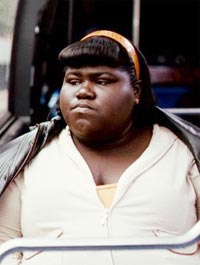 Ahead of its U.S. release this week, there is a wave of mild surprise in the blogosphere over the fact that "Precious," the film deemed by some (yours truly included) to be the present Best Picture frontrunner, is currently sitting on a lowly Metacritic score of 57. Fitting neatly with the largely media-fabricated talk of a backlash against the film, some commenters are citing this rather arbitrary number as a debit against the film's chances.
As much as I'd personally like that to believe that — and as relieved as I am to see that I'm not the only person who didn't respond to the film – such talk will doubtless be short-lived, given the paucity of reviews making up the current score and the likelihood of raves to come. If anything, public support is more crucial than critical consensus to this film's campaign – if audiences don't turn up to see this grim, minority-oriented indie, many Academy members won't feel compelled to either.
That said, it looks increasingly possible that "Precious" (I refuse to use that lumpy subtitle all season, by the way) could turn out to be a more critically divisive item than might have been expected following an ecstatically received festival run.
As I watched the film, it struck that it's less the potential "Slumdog Millionaire" of this year's awards race, and more the potential "Crash" – and not just because the films share a stable in Lionsgate. Both are socially conscious dramas that wear their emotional agendas very much on their sleeves, with a frank, unsubtle storytelling approach that proves wrenching to some viewers, and manipulative to others. That's not to say the films' respective fans and detractors will necessarily overlap, but they look to generate similar debate.
Whether or not "Precious" becomes more of a critical pet than Paul Haggis's contentious 2005 Oscar spoiler, the temporary uncertainty over its press reception raises interesting questions about the level of influence attributed to critics during awards season – interesting, that is, because the evidence is so frequently contradictory.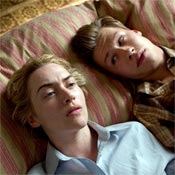 Already, the curious case of "The Reader" has become a handy standby for pundits arguing that critical opinion counts for little with the Academy in the face of sly campaigning, prestige ingredients and traditionally Oscar-favored themes. The film's meager Metacritic score of 58 is routinely hauled out as shorthand proof, as sundry examples from "Chocolat" to "Finding Neverland" join it on the witness stand.
Well, yes and no. I'd need a whole column to address the problems inherent in the lazy latter-day practice of gauging critical reception via a single number from Metacritic (or worse still, Rotten Tomatoes), but suffice to say it's not a system that deals effectively with polarizing titles. (An "Antichrist," for example, sits on 50, despite the fact that almost no one feels indifferent about it. Even that weak "Reader" score conceals the fact that the film had a few prominent, ardently devoted champions.)
Yes, it is true that this decade alone has thrown up several Best Picture winners one would hardly term critical darlings – "Crash," obviously, but also the hat-trick of "Gladiator," "A Beautiful Mind" and "Chicago" – even if some were more tolerated than others.
On the flipside, however, a difficult, atypical winner like "No Country for Old Men" owes its Oscar entirely to critical consensus and the momentum of critics' awards. (Even "The Silence of the Lambs," with its massive public support, wouldn't have completed that unlikely Oscar sweep if not for critics' groups bestowing an air of respectability upon a grisly genre pic.) And there's no question that it's mostly critical championing that lands left-field nominations for the likes of Amy Adams in "Junebug" or Paul Greengrass for "United 93."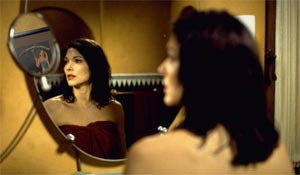 But to backflip again, even rock-solid critical consensus is no Oscar guarantee. Earlier this year, red-hot reviews and a sweep of the top critics' prizes couldn't help Sally Hawkins overcome the fact that most Guild and Academy members simply didn't get (or watch) her eccentric little film. And a pair of the top critics' Best Picture awards didn't make "Mulholland Drive" or "American Splendor" any less implausible as Oscar contenders.
In contrast to bygone days when the Academy and the New York Film Critics (once the only critical precursor in the game) agreed on populist fare like "Around the World in Eighty Days" or "Going My Way," the rise of auteur theory in the 1960s ensured a rarely reconciled split between critical and industry estimations of achievement. The Academy will no more nominate a "Yi Yi" than highbrow critics' groups will consider a "Ghost," but as I've written before, there's much to celebrate in that difference.
So what does critical opinion mean to the Oscar race, then? The answer, as wishy-wishy as it sounds, is everything and nothing: if a film is something the Academy is already predisposed to liking, whether due to style, content or the names involved, a critical seal of approval can take it into the realm of the sure thing.
If the critics are less committed (but not actively repelled – sorry, "Amelia"), voters can still be lured – and this is where the campaigning savvy of a Harvey Weinstein, or a Lionsgate circa 2005, counts for more than any broadsheet scribe. It'll be interesting to see whether "Precious" gathers enough critical momentum (and public favor) in the next few weeks to make it golden, or if enough vocal detractors come out of the woodwork to even necessitate a Plan B.