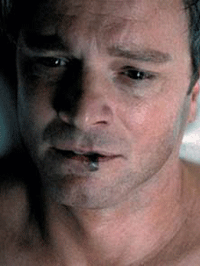 We've taken concentrated looks at the lead actress and supporting actress categories in recent weeks.  Now let's turn our attention over to the fellas.
Behind the Best Picture race, of course, the lead actor competition is perhaps the most hotly anticipated award of a given Oscar telecast.  Movie stars are born, Hollywood staples are rewarded and careers leap to the next level.  It makes for an intriguing annual state of the union as it pertains the the film industry's talent roster.
This year, one of Hollywood's brightest stars finds himself right at the front of the conversation.  George Clooney is likely to end up with his third acting Oscar nomination, for Jason Reitman's "Up in the Air," and he'll owe much of that to Reitman's powerful work on the page.
Clooney doesn't give his best performance to date in the film.  But the material is so cleverly built around his persona that one can't blame the actor for saddling up to a role that fits like a glove.  And there is something to be said for the bravery of taking one's image on like that.
Colin Firth, meanwhile, has caused a critical stir with his leading performance in Tom Ford's "A Single Man." He has already won the Venice Film Festival's acting honor and has been tapped for another at February's Santa Barbara Film Festival.  He is pitch-perfect in the film, giving a refined performance of nuance and gesture.
A number of other pre-season performances deserve to be noted in this space, however.  Jeremy Renner in Kathryn Bigelow's "The Hurt Locker" is probably at the top of that list, yet he remains a bubble contender despite his film's sure-fire status in other categories.  It can be difficult for a newbie to muscle in without a wave of critical support, but one major precursor award and Renner starts to look like a great bet.
Also from earlier in the year, Sam Rockwell gave a tour de force performance that is being taken seriously by the studio for awards in Duncan Jones's "Moon," while Sharlto Copley's work in "District 9" remains some of the finest on screens this year.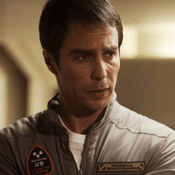 Like Rockwell, another actor from this year's Sony Classics stable will get a serious push from the studio: Michael Sheen in "The Damned United." Sheen apparently dazzled the Hollywood Foreign Press Association so much with his work in the soccer drama that some insiders are already placing early shoo-in bets on the actor nailing down a Golden Globe nomination.  He moves through the film with an airy sureness that could make voters sit up and take note or, perhaps, be too chameleon-like to register.
Two comedic performances that were on screens as the season took hold could survive the race.  Matt Damon offered perhaps his best work to date in Steven Soderbergh's "The Informant!," while Michael Stuhlbarg jumped onto the scene in the Coens' "A Serious Man" and could get the added benefit of critical kudos.  The former is probably a safer bet than the latter, and may even be underestimated at the moment.
A pair of old-timers will be gunning for recognition in Hal Holbrook and Christopher Plummer for "That Evening Sun" and "The Imaginarium of Doctor Parnassus" respectively.  Holbrook gives a wonderfully ornery performance in a timely piece, while Plummer might have better luck in the supporting arena for another Sony Classics film.  An AFI tribute to the actor is right around the corner.
Two contenders that everyone is betting on (but no one has seen) are Daniel Day-Lewis in "Nine" and Morgan Freeman in "Invictus," but another vet is lurking: Robert De Niro, who received an arbitrary Best Actor award from the Hollywood film fest for his work in the remake "Everybody's Fine." That film screens tomorrow at AFI Fest and buzz has really been cranking up on the actor's potential return to the awards race.
Jake Gyllenhaal is said to be quite good in Jim Sheridan's "Brothers" (Tobey Maguire, not so much), while Ben Foster nails the drama of "The Messenger." Both will likely receive campaigns.  Ditto fellow younger contenders Ben Wishaw in "Bright Star" and James McAvoy in "The Last Station," but all remain long shots at best.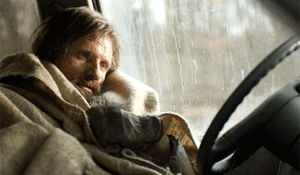 One performance that isn't likely to go away, however, is one that has already become an excuse to hold career tributes to the actor: Viggo Mortensen in "The Road." It will be tough for the Weinsteins to muscle both Mortensen and Firth into the race, however, and given the largely cool reception the film is receiving in many quarters, Mortensen's work could be an awards casualty.  Truth be told, we've seen better, and he's given better.
A final note on perhaps the best performance in this category I've seen all year: Tahar Rahim in "A Prophet." While the film is France's foreign language film submission, it will not receive a qualifying run for other categories in 2009.  Sony Pictures Classics is holding the release until February of 2010, where it will hopefully find an audience.  But unfortunately, Rahim cannot be considered for the Academy's lead actor award this year.
There are other fringe possibilities, all of which are noted in the Contenders section.  But I don't imagine the field will widen much beyond that.  The sidebar predictions, meanwhile, have been tweaked yet again, mostly in craft categories.
What are your thoughts on this year's Best Actor race?  Have your say in the comments section below!