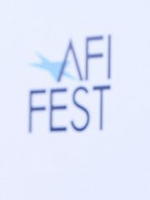 I haven't had a chance to preview/write-up AFI Fest due to some a dizzying weekend and family obligations, but I should probably do that with the festivities entering a fourth day.
"Fantastic Mr. Fox" kicked things off last week and with the festival moving from the Arclight on Sunset to the historic Chinese Theatre on Hollywood, there is, I'd wager, a glitzier vibe to things this time around.  The galas are coming fast and furious, the most recent being a big spread for "Precious" last night.
Speaking of which, at an after party for the film at the Chateau Marmont, Oprah Winfrey was on hand to introduce singer Mary J. Blige, who performed original song contender "I Can See in Color" to a standing-room-only crowd.  It was the first time the tune had been performed publicly.
Tonight I'll finally cross paths with "The Imaginarium of Doctor Parnassus," one of a slew of films I hope to catch up on at the fest. The only big reveal for me will be "Everybody's Fine," which screens tomorrow night and could instantly put Robert De Niro in the thick of the Oscar hunt (more on that in today's Off the Carpet column).
On the whole, it looks to be a more relaxed experience for me, as is usually the case.  I already caught up with "Fish Tank" (which didn't work for me), and I hope to get around to a number of films I already mentioned when the line-up was announced.
I'd like to catch the Christopher Plummer tribute tomorrow night if I can swing it, but I might have to miss the 50th anniversary screening of "North by Northwest" today.  There's also another Viggo Mortensen tribute later in the week.  Lots of work seems to be going into securing him a lead actor berth.
Coverage as it comes…