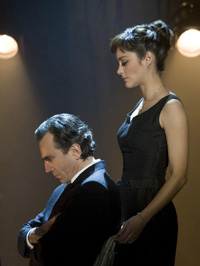 As I wrote in August, "Best Achievement in Film Editing" can be a difficult thing to define. Traditionally, we most notice film editing that is showy, usually in action films, musicals or movies that are not told chronologically. But does that make the editing better? If done well, it undoubtedly can add to the quality and innovation in a film.
At the same time, however, a well-paced and effective film is often one where the transitions are seamless and I maintain that the best editing is often that which you don't notice.  We will never know what "could have made it into the film," which makes judging editing difficult at times. What is certain, however, is that in the absence of editors, our films would all be significantly too long, likely incoherent and/or tremendously boring.
Personally speaking, I'm intrigued by this category this year. he editing field has historically displayed a strong correlation to the Best Picture line-up. Last year marked a return to a typical situation which we had seen from the mid-90s until early this decade: four of the five films nominated for Best Film Editing were also nominated for Best Picture, with the fifth being an action film. However, from 2005 through 2007, only two of the five nominees crossed over to the Best Picture category. This raises the question…what to expect this year?
Some of the films I thought were contenders back in the summer have clearly fallen out of the running. Oscar winners Stephen Mirrione and Thelma Schoonmaker are now out the race as "Biutiful" and "Shutter Island" have been delayed until 2010. Allyson C. Johnson, on the other hand, is certainly not going to find herself nominated for "Amelia," which is not getting near awards are far as anyone is concerned.
Other films I wouldn't totally rule out, but nonetheless feel are not as strong as they were when we first looked at the category, are "Public Enemies" and "Bright Star." I do think Jane Campion's movie will be a contender in many crafts categories, but I don't think it was enough of a success to make Alexandre de Francesci an Oscar nominee for a film with such subtle editing. Meanwhile, while Michael Mann's film is a slightly more typical nominee and editor Paul Rubell has been nominated before, I think the film will be lucky to play any role at all in the race.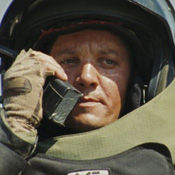 Other titles still need to be seen. Perhaps the most likely nominee among these is Claire Simpson for Rob Marshall's "Nine." A past winner for "Platoon," she returned to the game after a 19-year absence four years ago with "The Constant Gardener." The nomination is hers to lose.  Musicals tends to do quite well in this field.
Another two-time nominee and one-time winner is Joel Cox. Along with Gary Roach, he will piece together Clint Eastwood's "Invictus" this year. The film is clearly going for the inspirational sports angle, which allows for the opportunity for innovative pacing. That said, without having seen the film, the extent of its success is clearly in up in the air.
Jabez Ollson will have the task of blending suspense, fantasy and drama in Peter Jackson's "The Lovely Bones." It sounds like a strong contender to me. But like Eastwood and Marshall's films, we'll have to evaluate the movie itself before coming to any sort of judgment on its awards potential.
A film I now feel has a better chance that I did in August (and I felt strongly back then) is Kathryn Bigelow's "The Hurt Locker." Given the success of both war films and Best Picture nominees in this category, with the film looking increasingly likely for a berth in the 10, I'd be surprised if it failed to make first time nominees of Chris Innis and Bob Murawski. The latter was responsible for the "Spider-Man" movies, so I suspect he's respected among his colleagues.
I'm not sure what to make of James Cameron's "Avatar," not knowing how well the film will catch on, either in the industry or with the public. John Refoua and Stephen Rivkin have not played much of a role in any films embraced by AMPAS to date, but it cannot be denied that Cameron's work is often the sort that this branch embraces.
"Star Trek," on the other hand, has already proven itself an excellent science fiction film that caught on with both the critics and public alike. That sometimes is enough in this category. Maryann Brandon and Mary-Jo Markey have yet to make a serious run in an awards season, but this could be their first.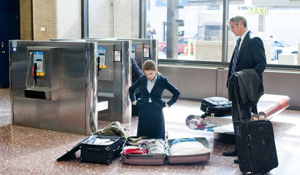 There are, however, two films from the summer that I wasn't even considering the last time I wrote on this category that I now feel could themselves firmly in the running. "District 9" was suspenseful, filled with action and had a very unique narrative. We'll see if Julian Clark can find himself in the race.
Secondly, Sally Menke, despite being passed over for both "Kill Bill" films, has her best chance to return to the race since "Pulp Fiction" with "Inglourious Basterds." The film has action, war and suspense – but is hardly a typical Oscar feature.
Lastly, I'll finish with something I discussed near the beginning – Best Picture nominees have often scored here despite otherwise not seeming like strong contender. So I'd strongly look out for Joe Klotz and especially Dana E. Glauberman, to see if they can ride "Precious" and "Up in the Air" respectively to nominations.  I'm intrigued to see how this category, and its typical co-relationship with the Best Picture nominees, ultimately plays out.
What are your thoughts on the Best Film Editing category?  Have your say in the comments section below!