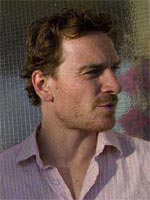 On the same day that it played to a reportedly warm reception in London, "Precious" continued its impressive streak with the festival-going public by picking up the Audience Award at the Chicago International Film Festival. In case you hadn't got the idea by now, people really, really like this movie.
It was another grim study of African-American youth, however, that took the festival's top juried prize, as Tina Mabry's autobiographical debut "Mississippi Damned" won Best Film, in addition to Best Screenplay and Best Supporting Actress honors for Jossie Thacker.
The film, about three children seeking an exit from a familial cycle of poverty and abuse, has received glowing notices across the board, inviting critical comparisons to both "Eve's Bayou" and "Ballast."
Runner-up honors went Andrea Arnold's "Fish Tank," which I've discussed extensively in the past. It's gratifying to see this tricky British drama finding favor across the ocean, and I'm pleased to see the film also landing a Best Supporting Actor prize for Michael Fassbender, whose electric, sexually slippery turn in the film has received less press attention than young Katie Jarvis's admittedly spectacular debut.
The biggest winner in terms of numbers, however, was Marco Bellocchio's "Vincere." The film, a Cannes-acclaimed study of Mussolini's private life, took four awards, including Best Director, Best Cinematography and both lead acting prizes for its stars Giovanna Mezzogiorno and Filippo Timi.
I'll have an opinion of my own on the film when I see it at the London fest next week, but the Italians' decision not to submit it as their Oscar entry looks more and more ill-advised.
Full list of winners here.