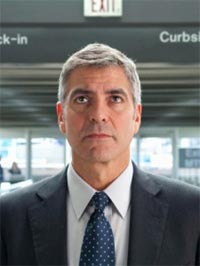 "God, that thing's just going to shit Academy Awards out of its ass next year, isn't it?," I overheard a journo behind me remark to his companion, as I made my way out of the "Up in the Air" press screening on Sunday. "It's such an Oscar movie."
Two things struck me as interesting about this throwaway remark, both relating to the lack of care with which both Oscar pundits and "serious" film lovers tend to regard the Academy Awards.
The first was that, isolated and in print, the guy's words appear dismissive of "Up in the Air," yet they actually capped a mostly enthusiastic response to the film. His tone dipped almost apologetically as he applied the "Oscar movie" label, as if it somehow sullied an otherwise fine effort.
More to the point, however, the remark seemed indicative of the transitive stage the Academy Awards seem to be in at the moment, as simultaneously resistant and vulnerable to industry change as the protagonist of Jason Reitman's film – and facing a similar crisis of purpose. For 15 years ago – if not necessarily 15 years before that – "Up in the Air" wouldn't have been decreed an "Oscar movie" at all.
Yes, it's starry, serious-minded and trades in accessibly weighty human drama, three virtues the Oscars have never been averse to in their 81-year history. But it's also contemporary, dryly comedic and comparatively small-scale, three things that wouldn't really have flown at the height of the Academy's period-prestige phase.
Through the 1990s, following one of the most adventurous and atypical Best Picture winners in the Academy's history, "The Silence of the Lambs," voters, as if frightened by their own boldness, largely retreated into the safe territory of the period epic. "Braveheart," "The English Patient," "Titanic" and "Shakespeare in Love" may be wildly different in their specifics — and indeed, two of them were against-the-grain victors — but they were all lavishly mounted romantic works that, for many, still define the "Oscar movie" template.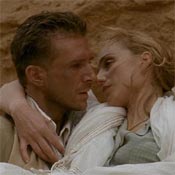 The 2000s, however, have proved such a template to be largely unreliable. When, at the start of the decade, "American Beauty" became the first contemporary-set Best Picture champ in eight long years, it seemed an edgier choice at the time than it probably was, but it did kick off a decade of winners that, for the most part, only ticked half the usual Academy boxes.
"Gladiator" may have been a hefty historical epic, but it was also an action-based summer blockbuster; "Chicago" may have been an older-skewing period musical, but it was also a cold-hearted comedy; "Slumdog Millionaire" may have been an uplifting rags-to-riches romance, but it was also an indie with an all-Asian cast.
Other winners include a grimly existentialist thriller, an extravagant fantasy and a genre-movie remake of a film that would never even have been a contender for foreign-language honors. Only the safe, stolid biopic "A Beautiful Mind" resembled no-holds-barred Oscar bait, and it was also, coincidentally or otherwise, the most tepidly received winner of the decade.
Yet pundits continue to pin early expectations on the lush studio product that most closely matches the outdated 1990s model. "Cold Mountain," "Memoirs of a Geisha" and "Dreamgirls" all failed even to secure nominations; "The Aviator" and "Atonement" were luckier, but left their seasons as also-rans after entering as frontrunners. In some cases, the films missed simply because they weren't good enough, but much of the time, they were victims of voters seeking something new without knowing quite what they were looking for. "It's not you," the Academy was telling the glitzy prestige contenders. "It's me."
So what of this year's bunch? If the mostly withering early reviews are to be believed, we already have the season's old-model sacrificial lamb in the shape of "Amelia," while the field of serious contenders is littered with films that, like "Up in the Air," look from some angles like Oscar-bait, and from others emphatically not.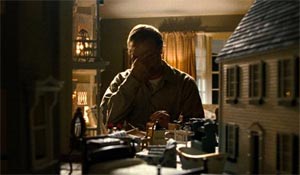 I discussed last week the progressive implications that an urban-targeted Best Picture winner like "Precious" would have, despite its Academy-friendly against-the-odds survivor story. "The Hurt Locker" may belong to a previously Academy-favored genre, but its political currency and overriding bleakness pose something of a challenge to voters.
"An Education" is an elegiac period romance (an Academy plus), but it's also a teen-centered study of a borderline-pedophilic relationship (not so much). Even the season's token prestige literary adaptation, "The Lovely Bones," has wild fantastic and spiritual elements that distinguish it from prototypical Academy fare.
And so it is that the two unseen December releases still topping most pundits' prediction lists are the ones that adhere closest to the old "Oscar movie" model. "Invictus," Clint Eastwood's true-life drama focusing on a modern day political icon, with-racial unification and sporting-underdog narratives thrown in for good measure, seems almost too perfect a storm for Academy voters; "Nine," a comic musical riff on the travails of a womanizing auteur, isn't quite as Academy-ready in content, but has matchless pedigree and a sisterly resemblance to a recent winner.
Advised only by my gut, I'm willing to place a bet that neither of these titles will be the one to emerge from the evening's final envelope on March 7 – if only because Academy voters seem to be enjoying their newfound freedom to wrong-foot industry expectation. That said, picking the obvious prestige picture might represent more of an aberration than anything else these days.