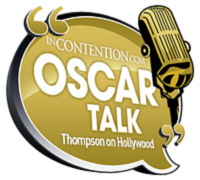 Welcome to the sixth installment of Oscar Talk, a weekly awards-centric kudocast featuring yours truly and Anne Thompson of indieWIRE's Thompson on Hollywood.
As we move further into the season, there is finally substantial grist for the mill.  Here's what we're discussing today:
• With 65 countries locked in for consideration in this year's Best Foreign Language Film category, Anne and I offer up rough expectations for the eventual nominees and spotlight a handful of pics we hope to catch very soon.
• As the animated feature film category seems ebb and flow with contenders the last few weeks, we talk about how the category might shake down and discuss Wes Anderson's "Fantastic Mr. Fox," playing the London Film Festival and set for an AFI Fest bow next month.
• "Where the Wild Things Are" opens today, so Anne and I (of like minds on the film) offer our thoughts.
• Making good on last week's tease, we discuss Oren Moverman's "The Messenger," starring Ben Foster, Woody Harrelson and Samantha Morton.
• And finally, we get into a late-comer to this year's Oscar landscape, Christopher Plummer, suddenly looking at a campaign in the supporting actor category for "The Last Station" and the lead actor category for "The Imaginarium of Doctor Parnassus," plus a debate on his classification in the former.
We ran a little long today (and got into some fights along the way), but have a listen to this week's podcast below.  And, as always, you can subscribe to Oscar Talk via iTunes here.
[display_podcast]