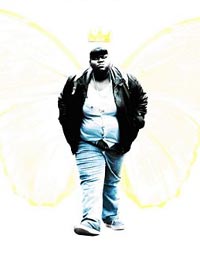 When the Academy Awards roll around in March, it will have been precisely two decades since the unlikely figure of Kim Basinger blasted Academy voters' conservatism on air at the 1989 ceremony, with specific regard to their sidelining of "Do the Right Thing," Spike Lee's groundbreaking study of urban interracial tension.
"We've got five great films here, and they're great for one reason – they tell the truth," the star opined before presenting a clip from one of that year's Best Picture nominees. "But there is one film missing from this list that deserves to be on it because, ironically, it might tell the biggest truth of all."
As if in response, later that evening, the Academy handed their top prize to "Driving Miss Daisy," as quiet and uncontroversial a portrait of the American racial divide as you could ask for. Let it never be said that the Oscars have no sense of irony.
20 years on, much has changed. (Basinger has become an Oscar-winning actress, for starters. No one saw that coming.) More to the point, the amount of black Oscar winners in acting categories has trebled. And just two years after Basinger's outburst, the Academy named 23 year-old John Singleton their first black Best Director nominee.
Another 14 years after that, Ang Lee became the first non-white winner in the same category – in the same year that a polarizing film about, yes, urban interracial tension took the gold. Eight months ago, we saw another Oscar barrier broken, as a film with not a single white cast member swept the board. Call this all compromised progress if you will – both the latter films were made by white men, after all – but back in March 1990, it would have sounded pretty damn revolutionary.
So it's coincidental but oddly resonant that, in the 20-year anniversary of Lee's film and the Academy's blunder, minorities look to feature so heavily in the awards discussion. And not merely in a racial sense, as gay and female filmmakers also seek to redress years of imbalance in Oscar voting. (Yes, women may not be a minority in America, but they certainly are one in the industry.)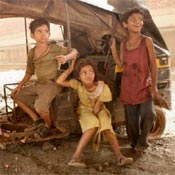 Indeed, this could be the second year running that a film with no white principals steals the Academy's heart, as Lee Daniels's lavishly praised "Precious" looks a more sizable threat by the week. (Asked recently by a friend to bet blindly on a Best Picture winner, "Precious" – which I haven't even seen yet – was the title I blurted out.)
Unlike the fanciful, universal underdog story of "Slumdog Millionaire," however, "Precious" has far more culturally specific concerns. There was a time when a ghetto-set tale of rape, illiteracy and AIDS within the African-American community wouldn't have even crossed the Academy's radar; as it stands, voters will clearly have to give it serious consideration.
Of course, it won't be the first time that a black-oriented film has entered the race as a major contender: "The Color Purple" and "Dreamgirls" were both early favorites in their respective years, only for their hopes to be dashed as they missed the cut for Best Director and Best Picture respectively.
"Precious," however, has rather a lot more riding on it. If/when it earns a Best Picture nomination, it will be the first "black" film to do so that is actually by the hand of a black filmmaker – a crucial distinction to make when speculating how far the Academy might stray this year from the white male perspective shared by most of their voters. That Daniels also happens to be gay only heightens the disconnect – and raises the stakes yet further.
Although a very different film and a far longer shot for a Best Picture berth, Tom Ford's "A Single Man," so far the surprise package of the season, carries a similar potential significance for a different minority.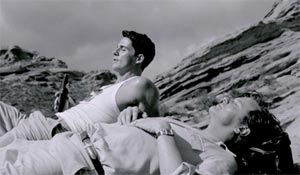 "Brokeback Mountain" may have (almost) represented a landmark for gay-themed cinema at the Oscars four years ago, but modestly guided as it was by a heterosexual helmer, it was a very different proposition from Ford's film, with its gay-icon director and overtly homoerotic gaze. On the heels of "Milk," a gay-themed film from a gay filmmaker that nonetheless played rather, well, straight, the degree to which "A Single Man" registers with the Academy beyond a surefire bid for its (straight) star could indicate how deep voters are willing to dip their toes into the pool of queer cinema.
(Of course, there's an argument to be made that "Midnight Cowboy," which differed from "Brokeback" in having both a gay director and actually winning Best Picture, got there before any of these films.)
Add this to the "year of the woman" narrative that many are crafting around the season, and the 2009 Oscar race should be an interesting test of where the Academy's collective heads are at, sociologically speaking. Of course, the expansion of the Best Picture category makes it easier for the Academy to disguise potential prejudices, significantly lowering the odds that "Precious," or any of the surfeit of female-directed contenders, would normally face to make the cut. (At this stage, I still see "A Single Man" on the outside looking in.)
All of which makes Best Director the more vital category to watch. If "Precious" gets a nod but Lee Daniels does not, or if the nomination train for Kathryn Bigelow and Lone Scherfig's films misses only at the directors' branch (as it did for Randa Haines, Penny Marshall and Barbra Streisand between 1986 and 1991), expect more than a few protests. Somebody start priming Kim Basinger.