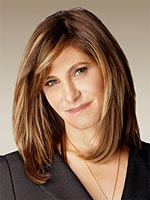 When two guilds have already named certain people they plan to honor in 2010 — unlike the Academy, they don't feel the need to relegate honorary award recipients to a separate ceremony in November — you know the season is upon us.
The Producers Guild of America recently announced that their next annual Milestone Award will be jointly awarded in January to Sony Pictures chiefs Amy Pascal and Michael Lynton. Considering the studio currently holds the top two spots in the U.S. box office chart, it seems an apt week to make the announcement.
Recent recipients of the award, the PGA's highest career honor, include Jeffrey Katzenberg, Warren Beatty and Clint Eastwood, while last year's winners were Ron Howard and Brian Grazer.
Meanwhile, earlier this week, the Art Directors Guild revealed the three names who will be inducted into the ADG Hall of Fame in February: production designers Bob Keene (who has worked on several Oscarcasts) and Ferdinando Scarfiotti (an Oscar winner for "The Last Emperor"), as well as art director Malcolm F. Brown (an Oscar winner for "Somebody Up There Likes Me"). The latter two men will be honored posthumously.
Congrats to all concerned.