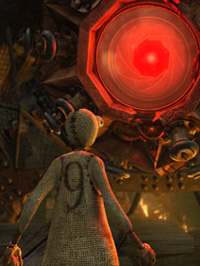 Back in July, I took an initial stab at the "zaps," "booms," "clinks" and "bams" of the sound editing category.  Since then, several titles have been seen, moved on to 2010 or popped up as new comers.  Let's take a look…
With "Green Zone" and "The Wolf Man" delayed until next year, the category's potential seems a touch depleted.  And also from that early crop, I think "G.I. Joe: The Rise of Cobra" and "Public Enemies" hardly made enough of an impression to be remembered come the end of the year.
Then again, I thought the same about "Wanted" last year.
I do believe a genuine new contender has joined the race in Neill Blomkamp's "District 9." While the film's sound editors have not been recognized by the Academy to date, the film was a surprising hit and its soundscape seems the sort this branch would like to cite.
Elsewhere, my early "Inglourious Basterds" hunch in this category seems to have worked out. The film did quite well for itself and artificial sounds were integral.  Wylie Stateman failed to get nominated for his work on the "Kill Bill" films, but he is a four-time nominee nevertheless.  And this is a (slightly) more Oscar-friendly film than that two-parter.
I don't think anything has changed the course of Michael Bay's "Transformers: Revenge of the Fallen" in this field.  Regardless of quality, Bay's films do well with the sound branch and Ethan Van der Ryn is a two-time winner. Only if the branch really can't make it through the film would I expect him and his crew to miss.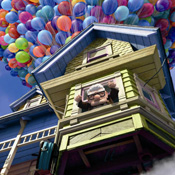 Also from the summer, "Star Trek" continues to be remembered fondly. While not grossing as much as Bay's film, it certainly was more respected. I still think Mark Stoekinger could very well be looking at nomination #2.
"Harry Potter and the Half-Blood Prince," on the other hand, is a title I'd still keep my eye on but I don't think it was ultimately memorable enough to distinguish itself from the predecessors in the series.  And each has failed to be nominated here.
While I still think that "Up"'s relative lack of reliance on extravagant sound effects makes it a more vulnerable bet than several other Pixar films in this category, a Best Picture nomination remains likely and Pixar's track record remains tremendously impressive here. Michael Silvers and Tom Myers are both former nominees for Pixar efforts.
Other animated efforts to watch here include "Cloudy with a Chance of Meatballs" and especially "9," if you're looking for a surprise nominee.
With other potential Best Picture nominees seemingly underwhelming, the likelihood of "The Hurt Locker" being among the final 10 is looking better and better. Paul N.J. Ottosson, a past nominee, served as supervising sound editor and should be expected to score yet another nomination here.
As for films we still have to see, I'd primarily look at three. I remain skeptical about Roland Emmerich's "2012." That said, there is no doubt that the work is the sort this branch often embraces. Moreover, Paul Ottosson is on board here as well.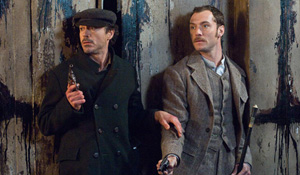 Secondly, "Avatar," with Christopher Boyes on board, has all the makings of a likely nominee for reasons I stated in July: the reliance of effects to the film and Cameron's success in this category.
But a film I originally did not discuss in this category, also coming out in December, is "Sherlock Holmes." This looks much heavier on action than I originally suspected so, despite its lack of a previously Oscared sound editing crew, I'd keep an eye on it.
Undoubtedly, however, some unexpected surprises could yet emerge. I certainly didn't see "Slumdog Millionaire," despite its success in Toronto, becoming a player in this category last year. So a Best Picture contender making an unexpected run here certainly remains possible.
What are your thoughts on the sound editing race so far?  Have your say in the comments section below!