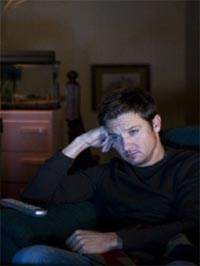 London is in the midst of a postal strike. No mail, be it far-flung postcard or electricity bill, has popped through my front door for over a month. I recently had to stroll into Soho to pick up my London Film Festival accreditation pack by hand. And rather discouragingly, my local post office today put a hastily scrawled sign in the window: "Post NOW for delivery by Christmas."
If you're wondering why I've started this week's column with this fascinating tidbit from my domestic life – apart from the fact that, as Kris noted, the crickets are chirping in awardsville this week – it's because, as I stared disbelievingly at the sign, it occurred to me that a similar memo should be sent to several specialty studios hoping for a stake in this awards season. (Yes, my mind works in curious ways.)
In short: you have a little package that needs to deliver in time for Oscar consideration? Don't wait until December. Send it out now.
This may seem like crazy advice given Oscar voters' ever-growing love affair with winter releases. Just last year, no pre-November release made the Best Picture cut. And Harvey Weinstein has proved time and again that substantial rewards can be reaped if you spring a film upon the Academy without giving them too much time to think about it – from "The Cider House Rules" to "Chocolat" to "The Reader," he knows which films won't survive a few months of critical and industry scrutiny.
But I'm not really addressing the Weinsteins, or the studios with name-laden, Oscar-tailored prestige productions in the wings. Rather, I'm appealing to the IFCs, the Oscilloscopes, the indie outfits with smaller, trickier films in the hunt: you may think you're helping your babies by releasing them in the most Oscar-friendly months of the year, but you could just as easily be suffocating them.
That's not to say the risk of moving a few months earlier in the calendar is any less significant, but if your film has the goods, at least it gets more time and space to build its identity in the minds of critics, audiences and voters alike.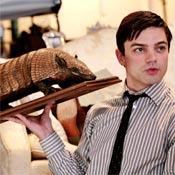 How smart of Sony Pictures Classics, then, to begin rolling out "An Education" in this otherwise slow week at the movies, receiving more press (and hopefully, selling more tickets to urban adult moviegoers) than it ever would otherwise. Would it receive the same level of attention two weeks before Christmas? Perhaps (it's a marvelous film, after all), but why go up against the big guns when you don't have to?
Some have questioned fledgling distributor Apparition's wisdom in putting out "Bright Star" so early in the season, fearing that a bijou piece like Jane Campion's film doesn't have the heft to remain in the conversation for four whole months. They may well be right, but if the film is that fragile, what chance would it stand amid the December crush? Whether it takes hold or not, Apparition has at least given the film a generous window.
If this sounds like business talk, I apologize: that's really not my forte. But it comes from a place of genuine love and concern for the movies themselves. Last year, for example, saw a number of regrettable Oscar-season casualties as indie outfits overestimated their sway in the festive season.
What, for example, was IFC thinking by opening Steve McQueen's "Hunger" – with its awards-demanding lead turn by Michael Fassbender – with a limited run in early December? The film, a beautiful but punishingly bleak work with no star names attached, always faced an uphill climb for Oscar attention, but that scheduling didn't even allow for a long-shot Best Actor campaign.
Oscilloscope similarly scuppered a potential (and richly deserving) Best Actress bid for Michelle Williams by throwing the miniscule "Wendy and Lucy" to the wolves of December. Chances are these films wouldn't have registered any more with Academy members earlier in the year, but at least some people might have seen them.
Even the mighty Fox Searchlight faltered with "The Wrestler," affording it too little time to build the momentum that could otherwise have landed Best Picture and Director bids. In comparison, look how well spring and summer releases worked out for "Frozen River" and "The Visitor," respectively, as months of word-of-mouth landed them major (and majorly against-the-odds) nominations.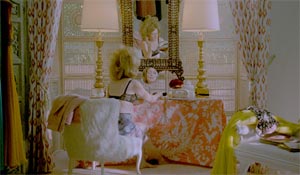 So, even if this is underdog season, get in there first. Do the folks behind Hal Holbrook's awards vehicle "That Evening Sun" really want to throw the film into the wilds of midwinter? Does IFC really stand to lose anything by putting out the distinctly un-Oscary "Fish Tank" now, where the extraordinary story of debut star Katie Jarvis might at least generate a few column inches? If there is any hope for "The White Ribbon" outside the foreign-language ghetto, is a December 30 release the best way to capitalize on it?
I even have concerns about The Weinstein Company's last-minute strategy for Tom Ford's wafer-delicate, defiantly niche "A Single Man": a nomination for Colin Firth seems a safe bet, but I wonder if it might have an easier time reaping even greater rewards with more time for its audience to get behind it.
Maybe it's just me, but Summit's decision to hold "The Hurt Locker" for an entire season, before grabbing the lion's share of critical attention in summer, looks smarter by the day. Now if you'll excuse me, I have some Christmas cards to mail.