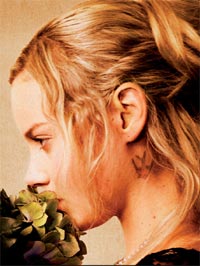 I wrote recently about how this year's Best Actress race seems to ushering in a striking new wave of young talent, from the elfin throwback charm of Carey Mulligan to the rawer screen presence of Gabourey Sidibe, while a range of youthful names, from the long-hyped Abbie Cornish to the out-of-nowhere Katie Jarvis, have been racking up critical plaudits all year.
Whether Academy voters comply or not, it's hard to disagree that it's a good year to be a fresh face.
Meanwhile, the industry's male twentysomethings may have enjoyed less frenzied acclaim than their fairer counterparts, but the likes of Joseph Gordon-Levitt, Ben Whishaw and – yes – Shia LaBeouf have kept things ticking over for the generation quite respectably.
So, with the teen-driven narratives of "An Education" and "Precious" heading for theaters soon, and with the youth romance of "Bright Star" currently pleasing older arthouse audiences, it seemed an apt moment to celebrate the new guard by ranking the finest talent that the born-after-1980 generation has to offer.
And believe me when I tell you it was one of the trickiest lists I've ever compiled on this site. The more I contemplated recent successes and breakthroughs, the longer the shortlist of candidates grew, spanning Academy-endorsed names already on the A-list (Natalie Portman, Jake Gyllenhaal) to quirkier talents from the indie and foreign sectors (Sam Riley, Emilie Dequenne). I like to think that the fact that I struggled as much as I did to narrow the list down to 10 names bodes very well for the future.
To make things slightly easier on myself, I imposed several restrictions on myself, beginning with the under-30 qualification. I also decided that every actor on the list had to have wowed me on more than one occasion, whether in film or another medium, eliminating the possibility of single-performance stunners like Riley or Jarvis.
I kept the focus on potentially great actors rather than evident great movie stars: an Anne Hathaway, for example, has star quality oozing out her ears, but I'm not yet convinced she has the same depth of talent these 10 do. Yet. And I limited myself to actors who are currently on song (or were, the last time we saw them): Scarlett Johansson, say, would have been a cinch for this list four years ago, but she's been letting her gifts lie dangerously dormant ever since.
Finally, I don't need to tell you to regard this list more as a highly subjective conversation-starter than anything more concrete; I myself am not that pleased with its English-language dominance, but the vagaries of foreign-language distribution make it that much harder to track the careers of international up-and-comers.
There are any number of names I was hesitant to leave out, be it Evan Rachel Wood or Gaspard Ulliel, but the ten names here all represent careers I can imagine eagerly following for years to come. I look forward to growing old with them.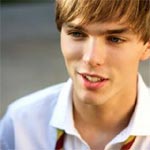 10. Nicholas Hoult
As a gawky 12 year-old, Hoult may have impressed in "About a Boy," sparring opposite Hugh Grant with admirable lack of cuteness, but it was hard to see what kind of career lay ahead for a child actor with such a tart register and ungainly presence. Rather to the surprise of everyone, then, he grew into a teen heartthrob of sorts, winning cult favor (and revealing advanced chops) as slippery high-school player Tony in British TV drama "Skins" (which also gave us Dev Patel). Now 19 and entering the adult stage of his career, he's off to a smashing start with an alert, seductively ambiguous turn opposite Colin Firth in Tom Ford's festival hit "A Single Man."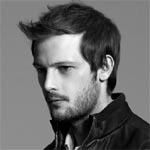 9. Nicolas Duvauchelle
Allow me a wild card, if you will. Many of you won't yet have heard of 29 year-old Parisian actor and model Duvauchelle, but France's premier auteurs certainly have: this year alone has seen the guy's face (and ink-heavy physique) crop up in new works from Alain Resnais, André Téchiné and Claire Denis. It was Denis who gave Duvauchelle his break a decade ago in "Beau Travail," and he lights up her latest, "White Material," with frightening intensity. Meanwhile, his nervy, charismatic turn in Téchiné's "The Girl on the Train" (screening at the upcoming London Film Festival) seals his arrival.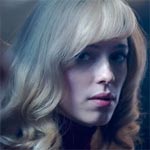 8. Rebecca Hall
The 27 year-old daughter of theatre legend Sir Peter, Hall has been a staple on Next Big Thing lists for the last couple of years, but it took me a little while to become convinced she had greatness within her. Her winningly spiky work opposite James McAvoy in Brit-com "Starter for 10" was a promising, well, starter, but things have only really clicked in the last year, as she effortlessly anchored Woody Allen's "Vicky Cristina Barcelona" with its most rounded, grounded characterization and then proceeded to knock my socks off in UK TV sensation "Red Riding," where her prickly turn as a grieving young mother showcased a previously unseen sexual magnetism.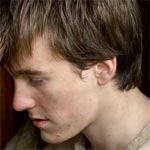 7. Gregoire Leprince-Ringuet
That two Gallic compatriots make this list is testament to the stunning array of acting talent bursting out of France at the moment: see Melanie Laurent, Louis Garrel and Gaspard Ulliel for further evidence. But if I had to bet money on any one of them staying the course, it'd be the fantastically named 21 year-old Leprince-Ringuet, who has traded in terse vulnerability since his startling 2003 debut in André Téchiné's "Strayed." It's in a pair of Christophe Honoré films that he really announced himself: in "Love Songs" (which showed off his musical chops, too) and "La Belle Personne," he played two different but equally moving riffs of teenage heartache; it'll be interesting to see how he matures.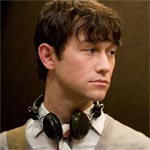 6. Joseph Gordon-Levitt
Gordon-Levitt might have ranked even higher on this list if I hadn't found him a tad self-regarding in his supposed breakout role in "(500) Days of Summer," but there's no mistaking that the 28 year-old actor has the goods – and has had them for several years now, ever since his affectingly stoic childhood turn in "A River Runs Through It" way back in 1992. Of course, his fearlessly assured, haunting performance as an emotionally scarred teenage prostitute in Gregg Araki's "Mysterious Skin" remains his career high thus far – but with names like Christopher Nolan in his Rolodex, he's going to have more than enough chances to improve on it.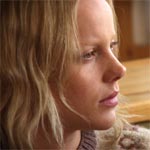 5. Abbie Cornish
Before you ask: no, I haven't yet seen "Bright Star." But for all the Oscar talk swirling around her work there, I don't feel I'm cheating since Cornish firmly earned her spot on lists like these years ago, with the Australian one-two punch of "Somersault" and "Candy." She burned up the screen in the former, as a teenage drifter gradually grasping the power of her own sexuality, and consolidated that promise in the latter, matching a top-form Heath Ledger scene for scene as an infatuated junkie. Some rough years followed; happily, with multiple critics swooning over her teaming with Jane Campion, she appears to be back in the zone.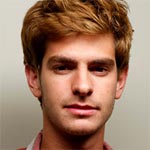 4. Andrew Garfield
Another young British talent who has been afforded his biggest opportunities on the box so far, 26 year-old livewire Garfield is just one well-timed big-screen role away from deserved stardom. His prominent Hollywood debut in Robert Redford's "Lions for Lambs" was a bit of a false start; perhaps he'll have more luck opposite Keira Knightley and fellow Next Big Thing Carey Mulligan in next year's "Never Let Me Go." In the meantime, we have the glories of his astonishing, BAFTA-winning turn as a reformed youth murderer in "Boy A," as well as his steely headlining of the aforementioned "Red Riding," to fall back on.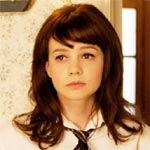 3. Carey Mulligan
No, it's not just "An Education" – though her vivid, heartbreaking work in Lone Scherfig's coming-of-age drama would be enough of a calling-card for any actor. But the day I knew Carey Mulligan was a powerhouse came almost three years ago, as I watched her go toe-to-toe with an imperious Kristin Scott-Thomas in the Royal Court stage revival of "The Seagull," delivering the legendary "I am the seagull" monologue with such searing conviction it earned her spontaneous applause in the theater. If/when anyone commits that to film, Mulligan will be unbeatable for Best Supporting Actress; for now, she's a fearsome threat anyway.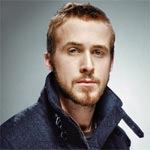 2. Ryan Gosling
It feels like Ryan Gosling's talent has been taken as a given for so many years, I had to double-check to make sure he's still under 30. Sure enough, the Canadian thesp is 28 and seemingly well-positioned enough to take a two-year break following his delicate comedic work in "Lars and the Real Girl." That very nearly earned him a second Oscar nod following his expansive, kinetic turn as an addiction-addled schoolteacher in "Half Nelson" – for which he really should have taken the gold. But his career jewel, for me, remains his alarming yet compassionate portrayal of a Jewish anti-Semite in "The Believer," where I first noticed his gifts. Quite the decade, then, but we need him back at work.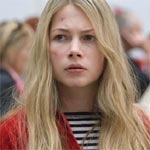 1. Michelle Williams
We'd been aware of her ability since she acted the entire "Dawson's Creek" cast off the screen back in the 90s, and congratulated ourselves on spotting her when she landed an Oscar nod for sterling work in "Brokeback Mountain," but 2008 was the year when Michelle Williams formally made her bid to be the next Great American Actress. Veering from devastating, microscopic detailed character work in "Wendy and Lucy" to nimble semi-comic riffing in the "Synecdoche, New York" ensemble, with a great work in the not-so-great "Incendiary" somewhere in between, she demonstrated both fierce chops and canny taste in projects. Next up: the plum supporting role (read the book and see why) in Scorsese's "Shutter Island."
Agree? Disagree? Which under-30 thesps get you excited? Have your say in the comments section below!